Television, Programming, Censorship, and "The News" - 2 of 2
Warning: Some images and videos in this section contain adult language.
Fake News! Fake News! Fake News!
Late in 2016, it seemed that those behind the mainstream media realized that their mind control was losing its effectiveness.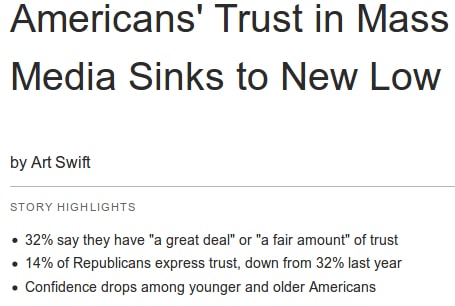 http://www.gallup.com/poll/195542/americans-trust-mass-media-sinks-new-low.aspx
People were starting to realize that they could get true news and information from independent outlets and researchers on the Internet, whereas the mainstream media was doing nothing but lying to them.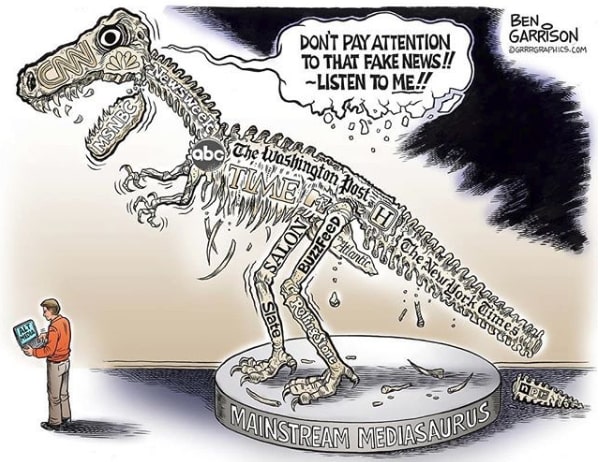 In addition, these alternative outlets and researchers were exposing many of the control system's dark secrets, especially on video sharing websites like YouTube. Humanity was starting to awaken to the truth.
Meetings were held and it was decided that in order to stop this development, the free sharing of information on the Internet would need to come to an end. Censorship would be used to slowly but surely eliminate independent voices and those sharing the truth. Evidence of this began to appear when mainstream outlets, politicians, and other authorities began attacking independent researchers and alternative news sources by accusing them of spreading so-called "fake news".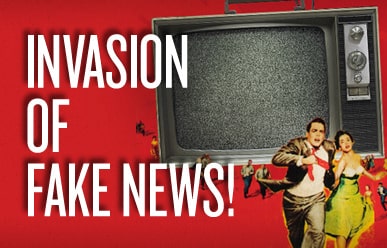 Around the same time, they also began accusing those disagreeing with official government narratives as being "extreme right-wing conspiracy theorists".
Recall that the term 'conspiracy theorist' was created by the CIA in an effort to discredit those who were questioning U.S. Government propaganda of the 1960s, and calling alternative researchers 'right-wingers' has kept most outsiders trapped in the phony left-right divide, further inflaming this division among the people.
They also began implementing Orwellian style censorship. Google, Facebook, Twitter, Pinterest, and YouTube began working to ban, filter out, and blacklist a number of independent sources of information, claiming that so-called "fake news" was posing a danger to the country, or that it was "hate speech".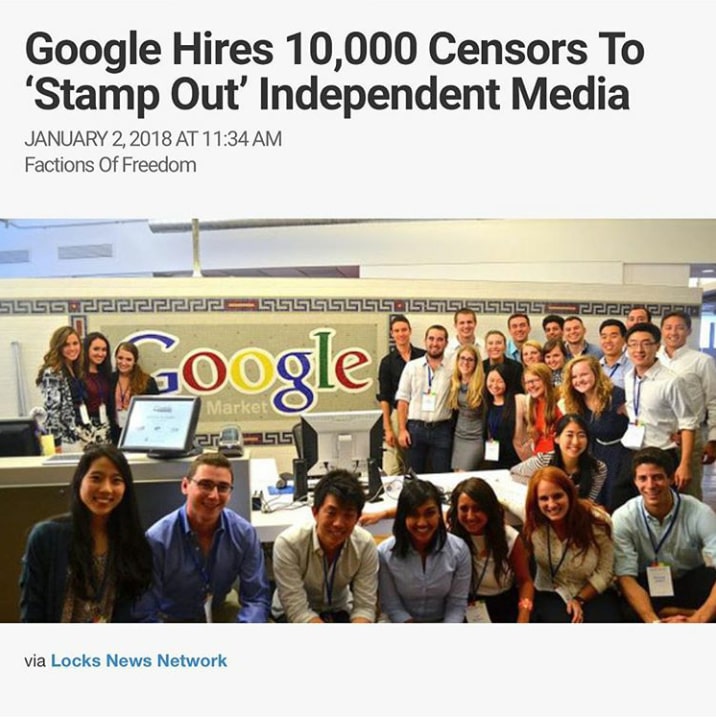 Young people "just doing their job", destroying the freedom of speech in the process
On YouTube (now owned by Google), videos were deleted, accounts were terminated, and bans were instituted. Many account owners had their videos demonetized (meaning they could no longer make any money from them). YouTube also changed its search algorithms to heavily favor mainstream media channels, which are now always at the top of search results, while videos from independent channels that question and expose the mainstream narratives are buried, hidden, or no longer exist.
For example, searching for "Sandy Hook School Shooting Conspiracy" used to reveal a significant number of popular videos done by independent researchers that blew holes in the official government narrative. Now, those videos are either gone or buried, replaced with less popular videos by mainstream media companies that protect the government's phony narrative.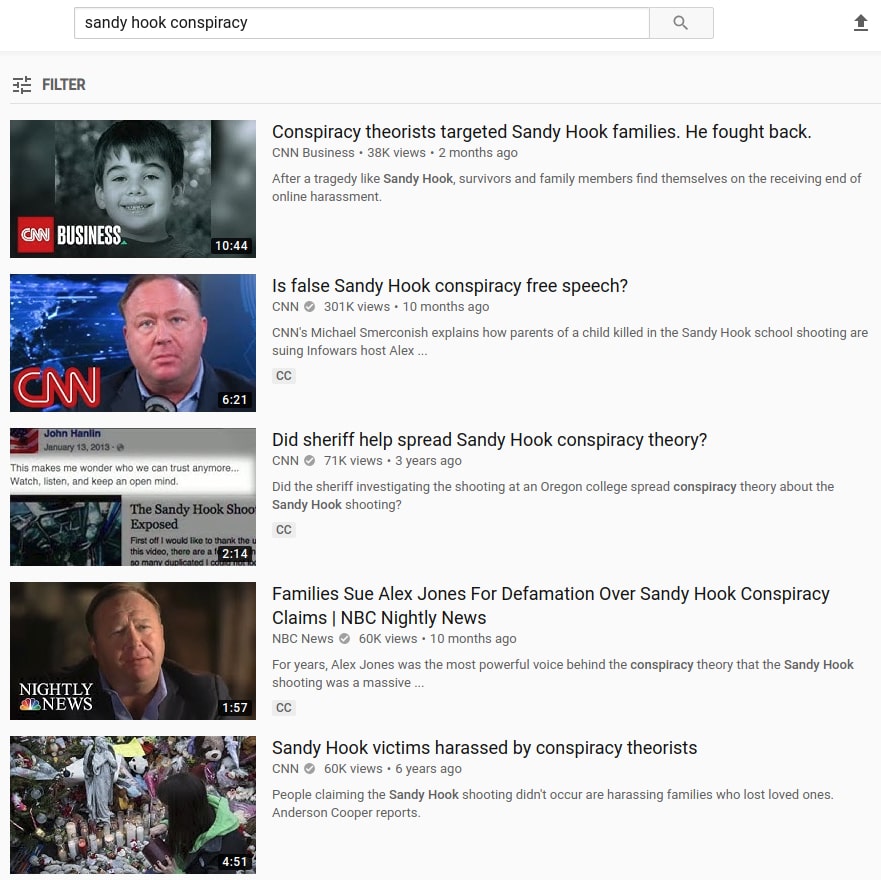 Even when searching for the exact titles of independent media videos, those videos will be buried behind countless mainstream media results, if they exist in the search results at all.
On a number of videos, YouTube has added an information box with the mainstream theory, and a link to a mainstream website, in an effort to keep people from learning the truth. For example, in the following video in which Robert Beadles interviews G. Edward Griffin, YouTube wants you to ignore the facts about chemtrails, and instead listen to what Encyclopedia Brittanica has to say.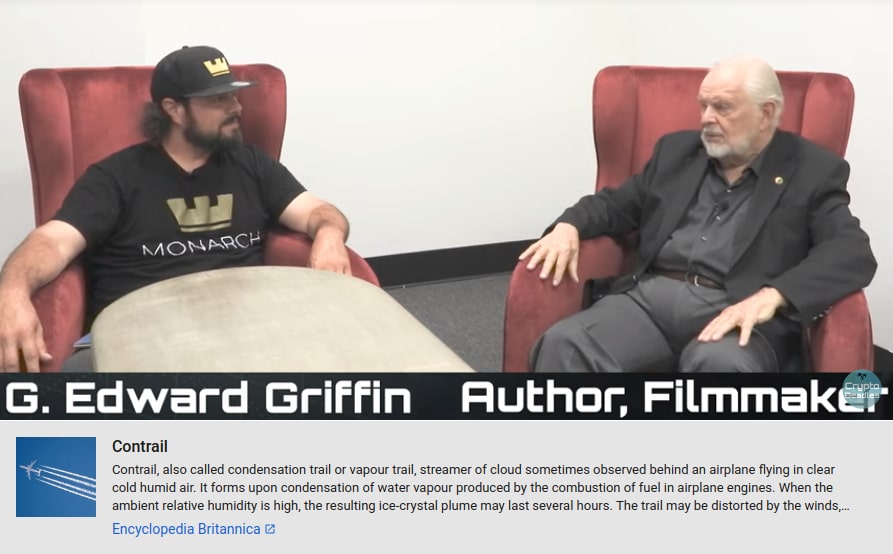 This is being done in an attempt to keep the lid on the truth, and keep the public ignorant.
"Only lies need coercion. Only lies need the force of law and the force of the fist, or any kind of coercion/violence to silence the opposition. Because the truth always prevails if it's given a free voice and free chance to explain itself. In time, the truth always wins. So the only way you can beat out truth is to silence it."
-G. Edward Griffin
By looking at what's being censored and hidden, one can determine what they don't want people to learn. Note: This list is likely now outdated, as Google/YouTube has gone into overdrive to delete or shadow ban thousands of additional channels and videos since.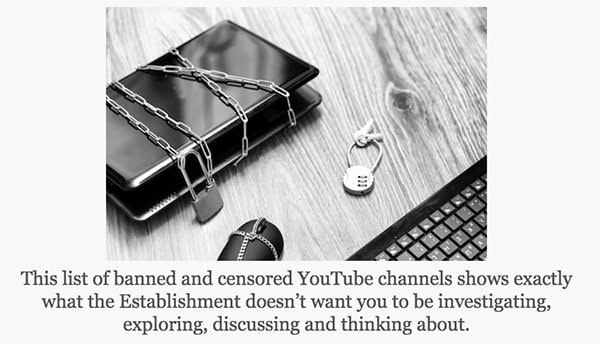 https://www.canuexplain.com/news/list-of-banned-and-censored-youtube-channels/
In one act of censorship, Google blacklisted the NaturalNews.com website for almost a week. It wasn't until enough people complained that they lifted the block. But the fact that they lifted the block is not stopping them; as of 2020, Google/YouTube, Facebook, and Twitter are taking a page right out of Communist China and other brutal regimes by going all-out to delete thousands of accounts, articles, and videos that expose false mainstream narratives.
"The tech giants are no longer in the business of connecting you with information, knowledge or solutions. Instead, they have transformed into anti-knowledge enforcers that seek to dumb down and enslave the masses in mental prisons. On every important topic imaginable – vaccines, climate, science, biology, history, finance, etc. – what you "learn" from Google, Wikipedia, YouTube or Twitter is specifically engineered to keep you dumbed down and isolated from real wisdom."
-Mike Adams, Naturalnews.com
There are even plans to turn Mozilla's Firefox and Microsoft's Edge into censored browsers, ensuring users will never encounter anything except that which is approved by the government.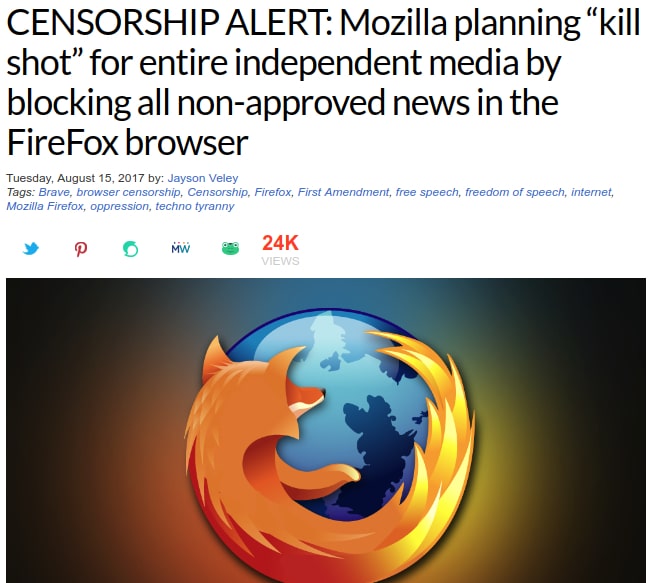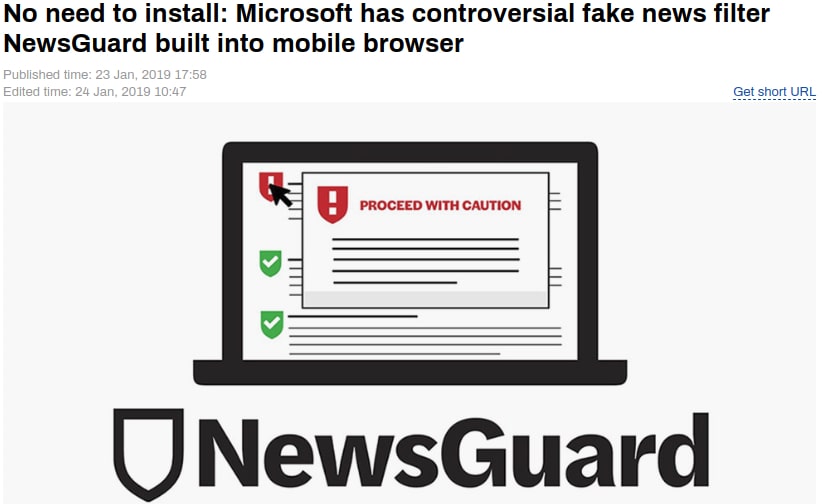 The censorship and disinformation has also infected other online sources of information, such as Wikipedia, which is now nothing more than a fake news pseudo-encyclopedia, protecting the web of lies for the ruling class.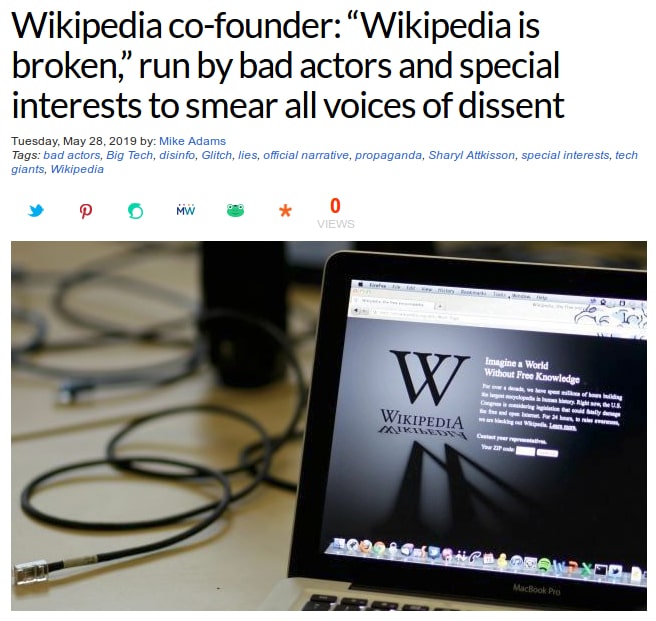 https://www.naturalnews.com/2019-05-28-wikipedia-co-founder-wikipedia-is-broken-run-by-bad-actors.html
The fake news theme is a fictional creation invented by groups working on behalf of the ruling class to allow for the implementation of increasing levels of censorship. Their censorship efforts are designed to shield the vast majority of people from ever learning about what's really going on.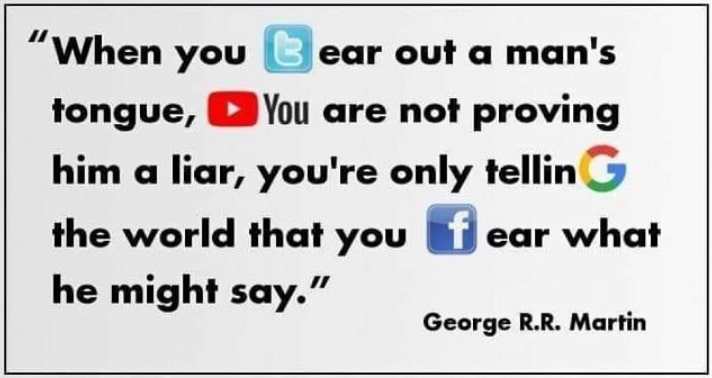 In the realm of psychology, it's understood that psychopaths guilty of a crime will often accuse others of the same exact crime as a defense mechanism; these fake news accusations are a similar reaction.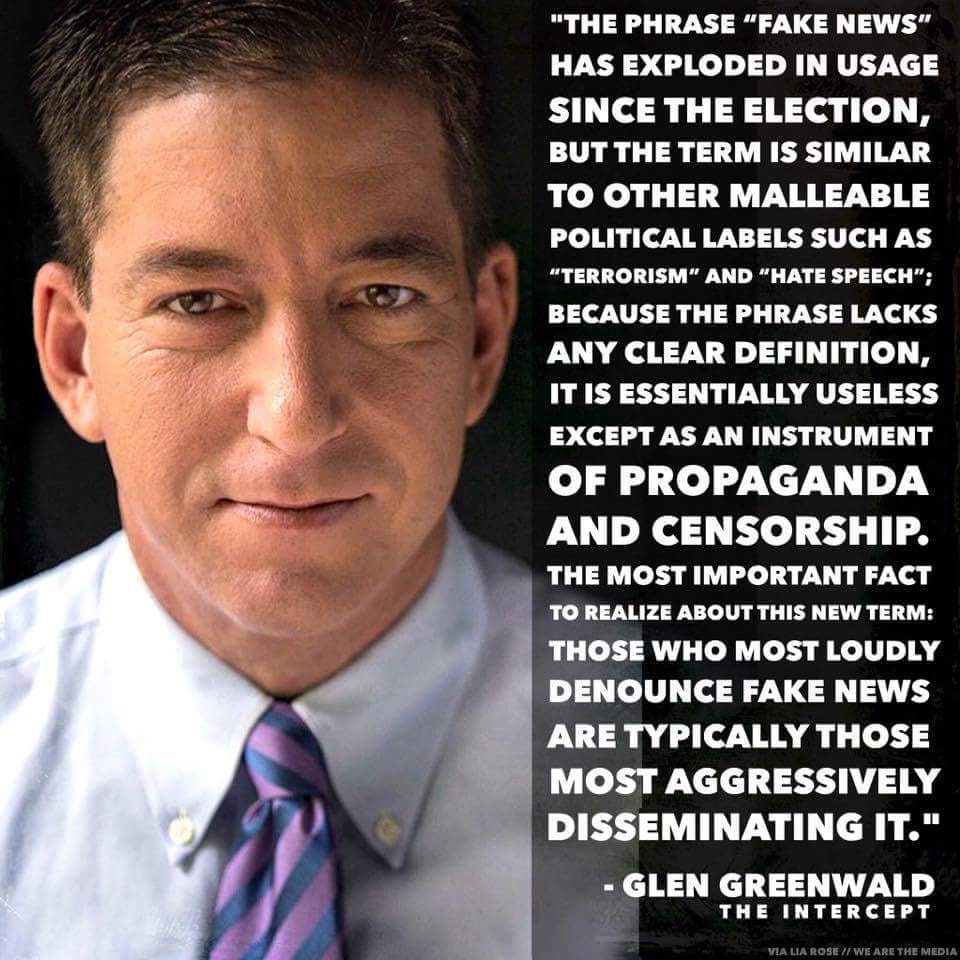 Right now there is a power struggle between good and evil, between the freedom of speech and censorship. The control system is diligently working toward shutting down or blocking all websites and content that spread truth or expose its lies, and they're well on their way to being successful.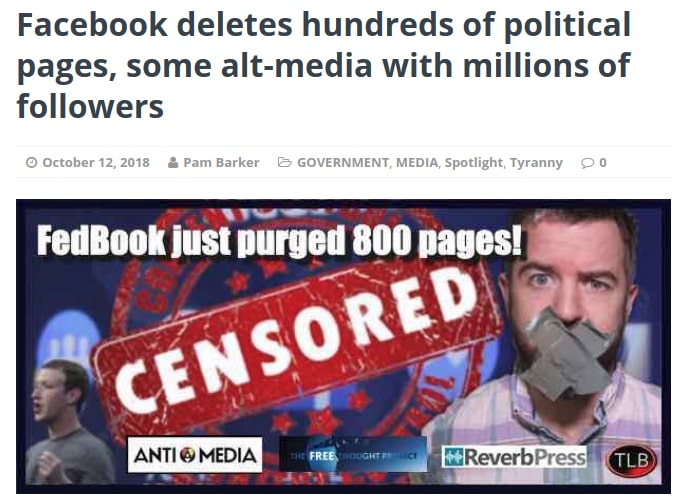 Some groups and individuals are fighting back, but many more people and organizations need to stand up and do something to stop this encroaching censorship against free speech and information itself.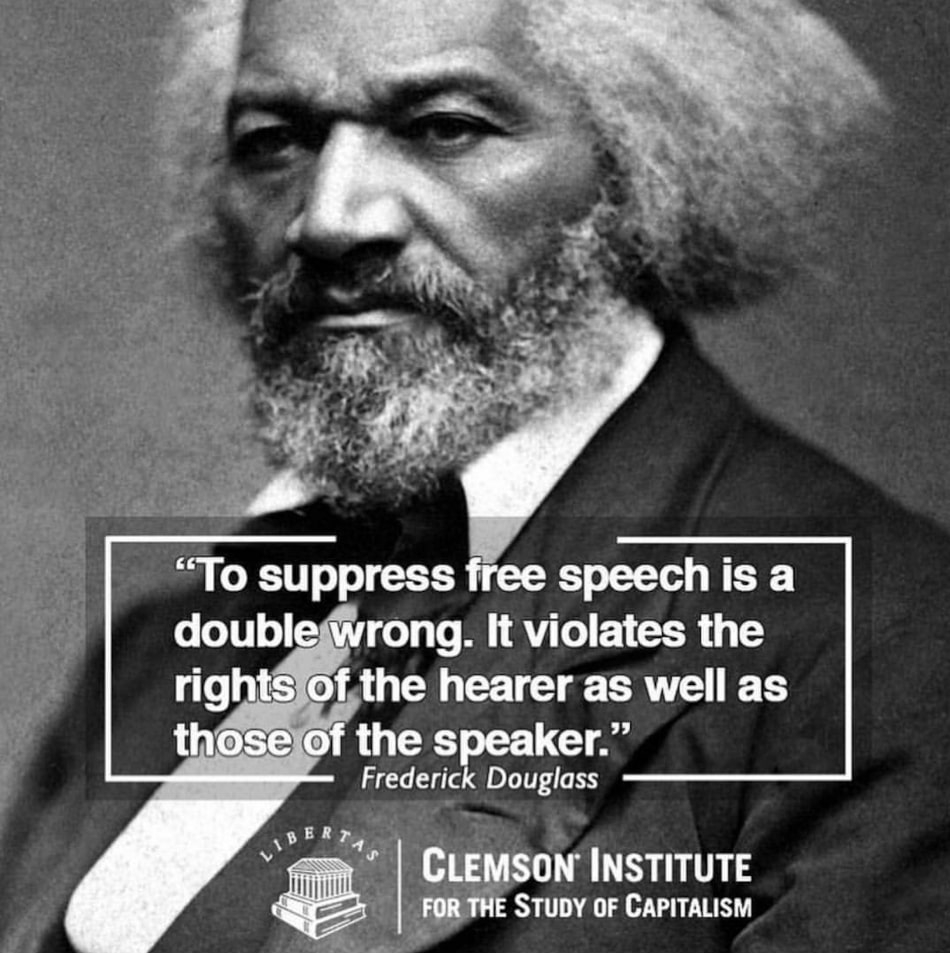 When we do our homework, we'll realize that practically everything the mainstream media has been reporting for years has been fake. The mainstream media has been the fake news source, lying to people all along, going back many years.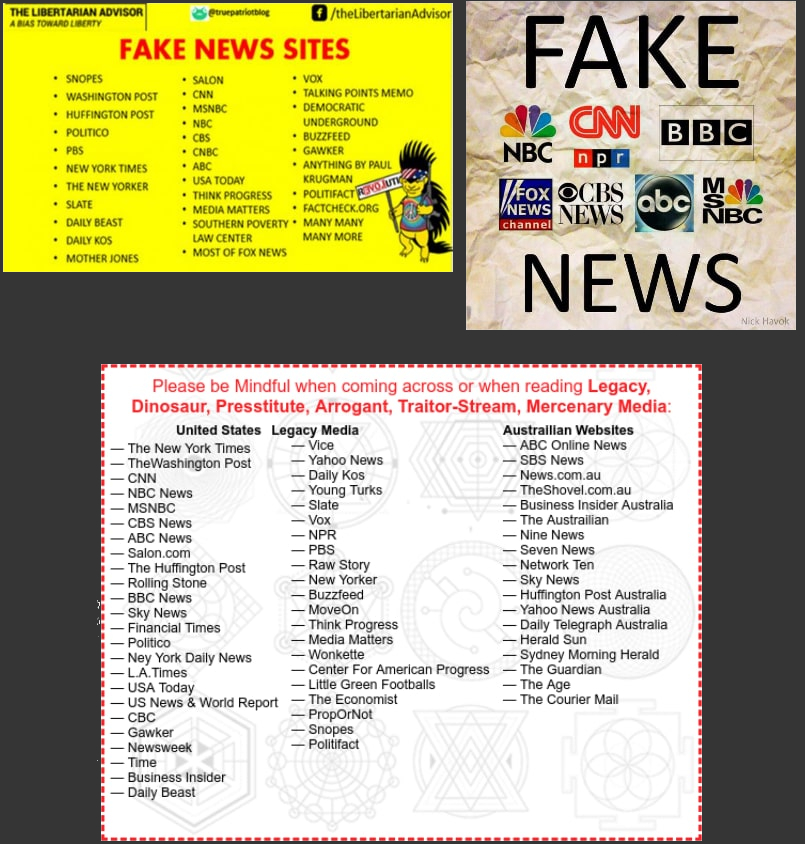 REVEALED: How US Government-Media Complex Are The Masters of 'Fake News'
http://21stcenturywire.com/2016/11/27/revealed-how-us-government-media-complex-are-the-masters-of-fake-news/
Using the magic of man's law, legislators have made it legal for the news to be fake in the United States, allowing news and other programs to be turned into psychological warfare weapons against the people.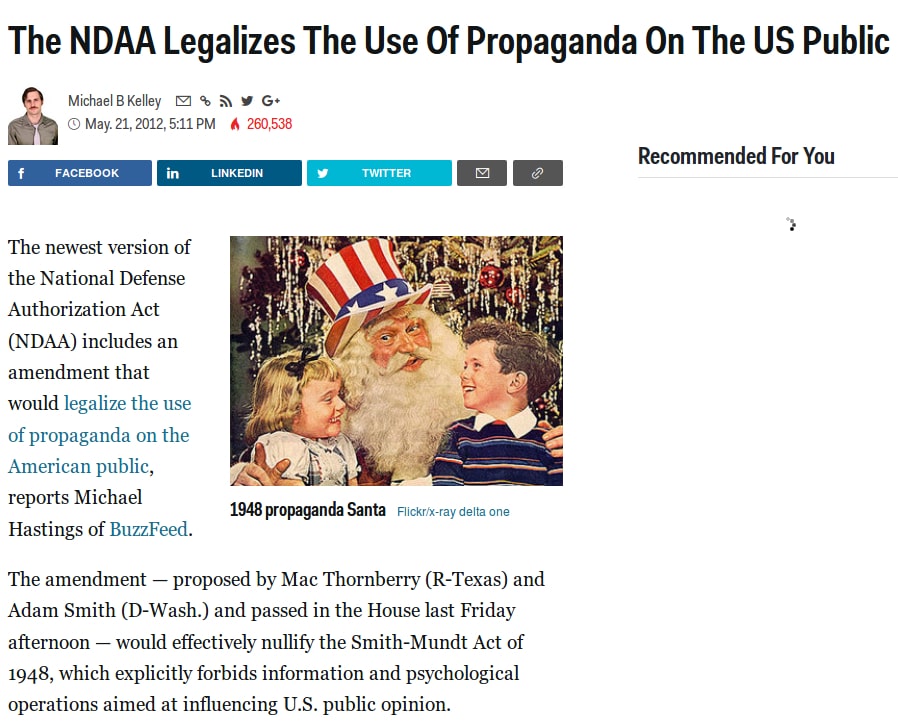 The NDAA Legalizes The Use Of Propaganda On The US Public
http://www.businessinsider.com/ndaa-legalizes-propaganda-2012-5
What this means is that the government, through the mainstream media, is legally allowed to lie to everyone. They've been lying for years, but can now do it without the threat of legal consequence. With this law having been made public, there is no longer any reason to believe anything stated by the mainstream media.
What's the point of all the lying?
The ultimate goal of the mainstream media is to keep people in a state of ignorance, helplessness, powerlessness, complacency, fear, hatred, division, and, through it all, ensure that they continue to support their rulers and the system that's actually enslaving them.
Sadly, even though the truth is out there for anyone who cares to look, most people still get their news and ideas from mainstream programming. And they believe everything they see and hear.
What can you do about it?
Limit your television viewing or stop watching altogether.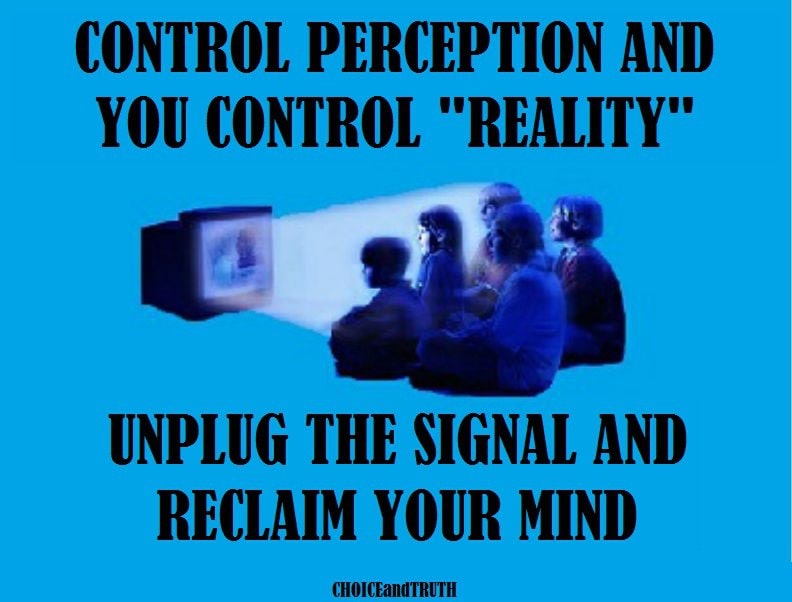 Limit or stop paying attention to any information put out by mainstream, government, or corporate sources. Understand that it's designed to manipulate you in some way or another.
Avoid paying attention to the mainstream news, unless you understand that it's almost all lies. Always question everything you see and hear, no matter the source. Stop allowing someone else to broadcast their distorted, harmful, backwards version of reality into your mind.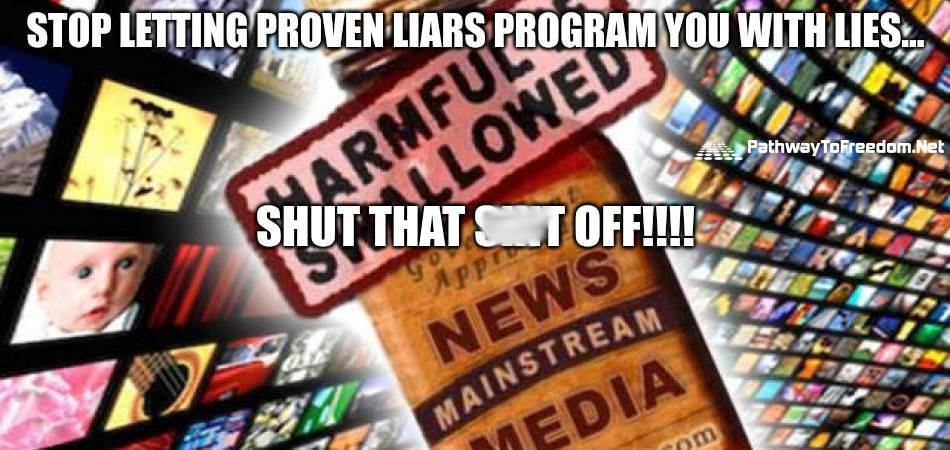 People who have stopped watching television and paying attention to mainstream news always say it's the best decision they've ever made.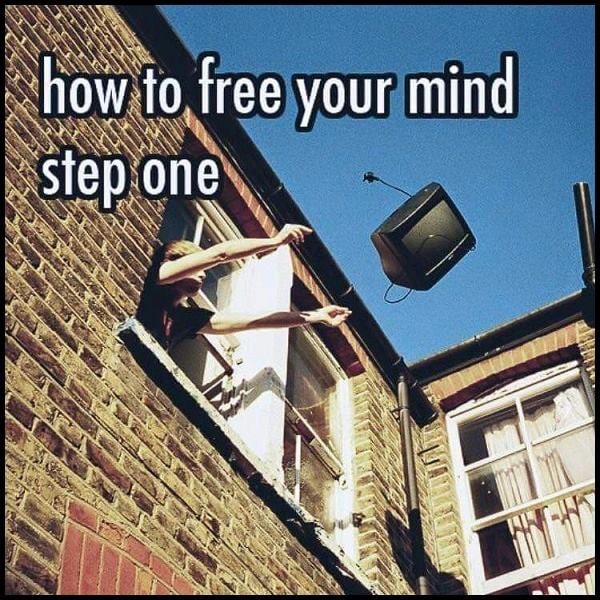 People need to take back their minds from the controllers.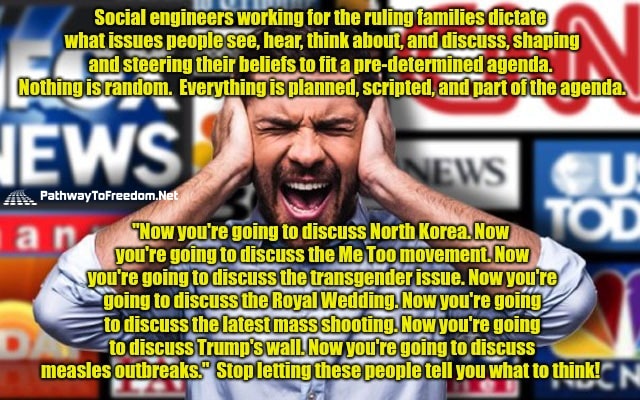 Turning off this polluted propaganda stream will have a profoundly positive impact on people's lives and their communities.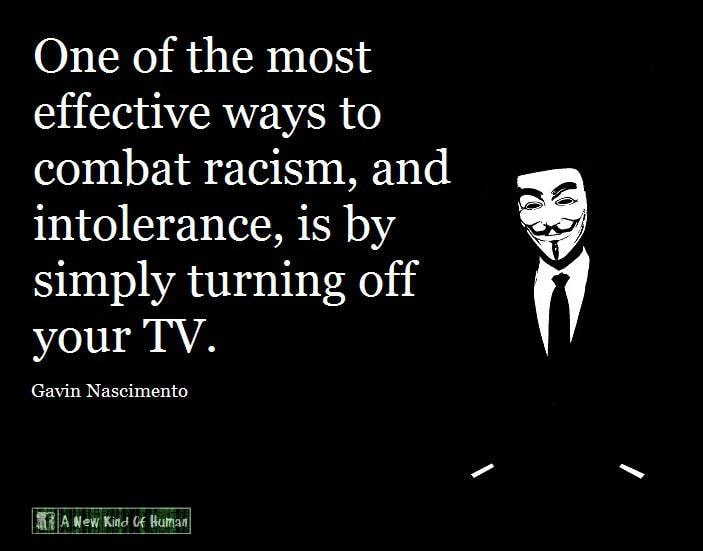 People will begin to see what's really going on only when they start doing their own research, using alternative and independent sources online.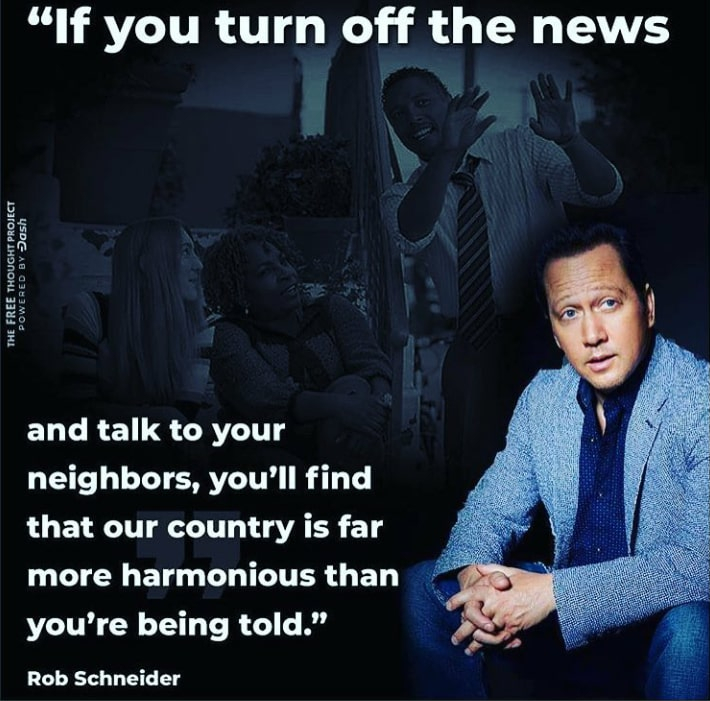 "But I don't watch television. I watch videos and read news on my phone, laptop, and tablet."
While our phones, laptops, and tablets can access good, truthful sources of information, the corporate media companies are doing their best to infiltrate the Internet as well. ABC, NBC, CBS, Fox News, CNN, MSNBC, NPR, and others put out the same exact poisonous garbage online.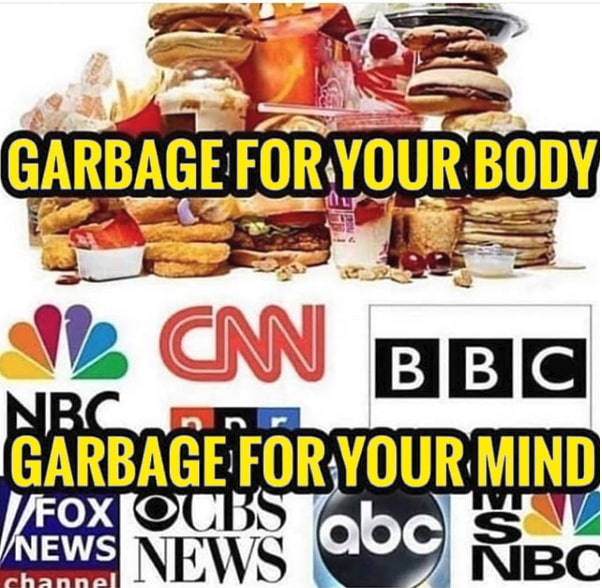 And Facebook, Twitter, YouTube, Google, Instagram, and other mainstream platforms are hard at work stamping out the free sharing of information, so that only one narrative remains – the phony manipulative narrative provided by the mainstream. Do you really think Google is interested in helping people become educated and free?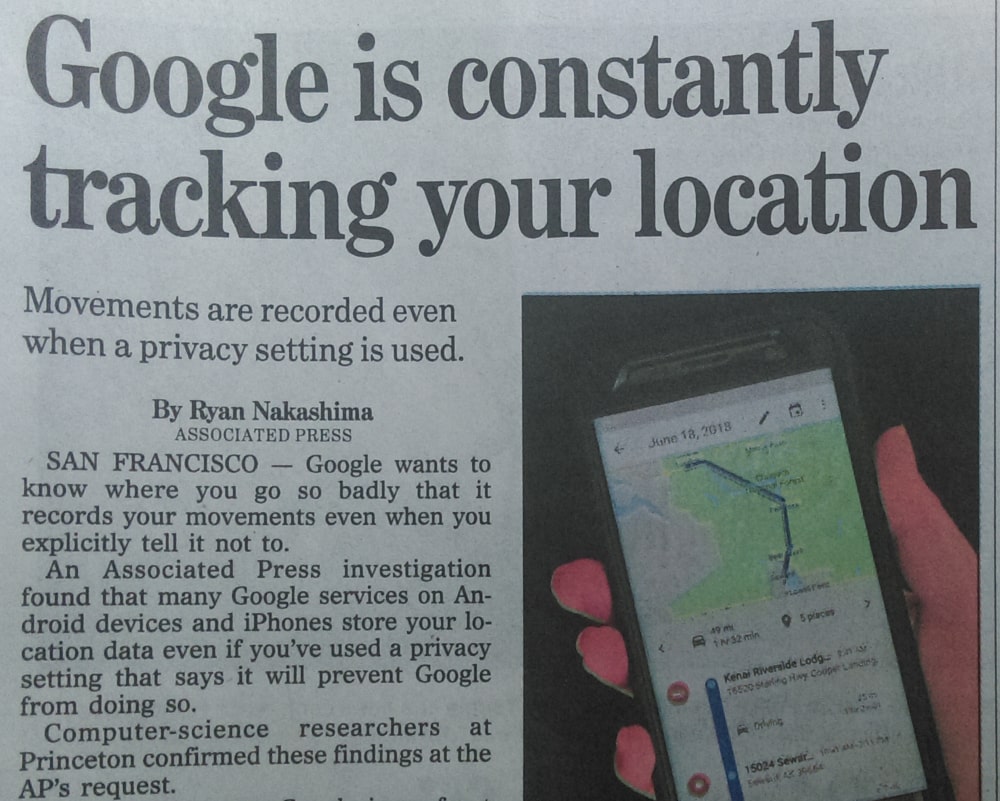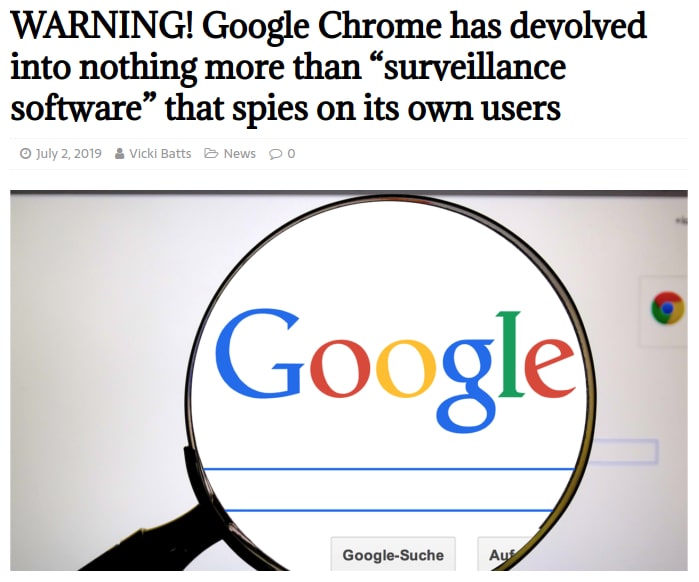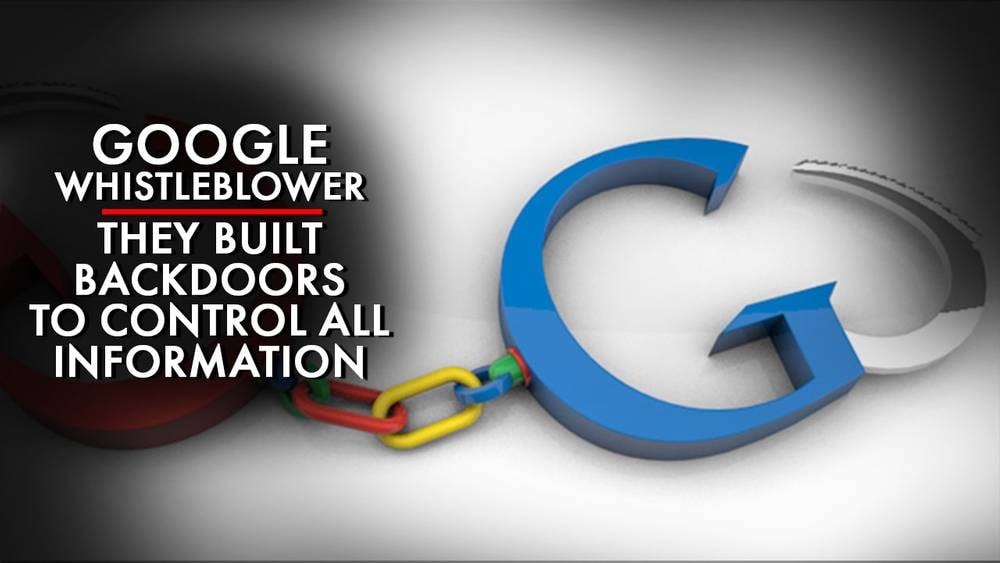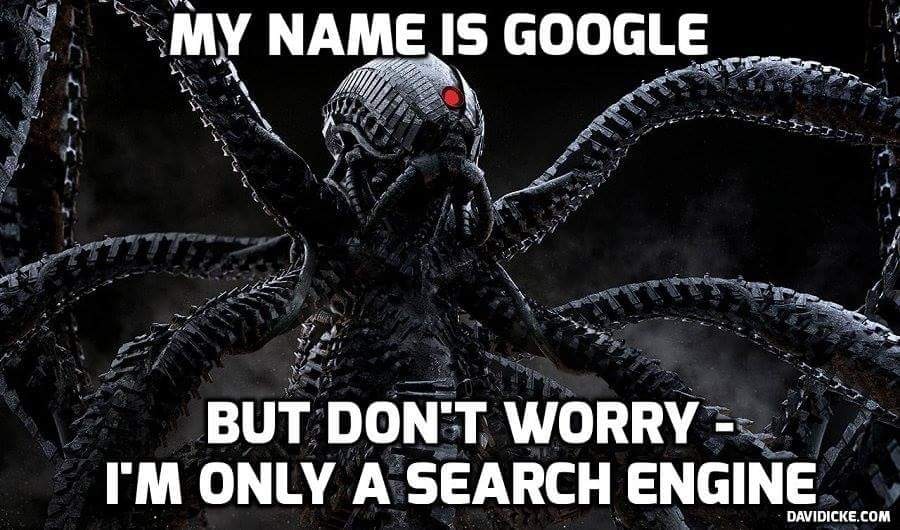 Google Is the Enemy of Humanity and Needs to be Resisted At All Costs
https://www.thecommonsenseshow.com/google-is-the-enemy-of-humanity-and-needs-to-resisted-at-all-costs/
But it's not just Google; it's all of the big Silicon Valley technology companies. They're all being used to help usher in a technological prison in which humanity will soon find itself.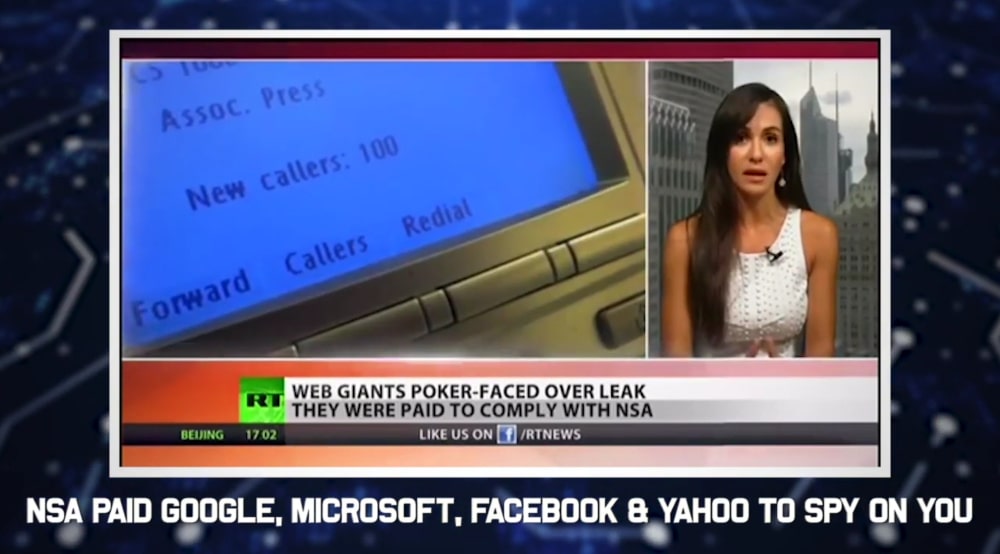 Snopes, Rational Wiki, Skepdic, Science Based Medicine, and other similar debunking sites are also working to protect the control system and its lies for a paycheck. These sites, especially Snopes, always happen to be near the top of search engine results. Take a moment to consider why...

In spite of all the manipulative mainstream programming, there have been some positive mainstream programs. One is ABC's 'What Would You Do?' Link
Some have revealed significant amounts of truth.
From The X-Files:
From I Robot:
Many television programs in the past used to try to teach moral lessons.
Nowadays, moral lessons on TV are few and far between. This is because people who understand morality are considered a threat to the control system, government, and the ruling class, all of whom use immoral violence to rule over them.
While movies are largely part of the mind control and social engineering agenda to manipulate the minds of the masses…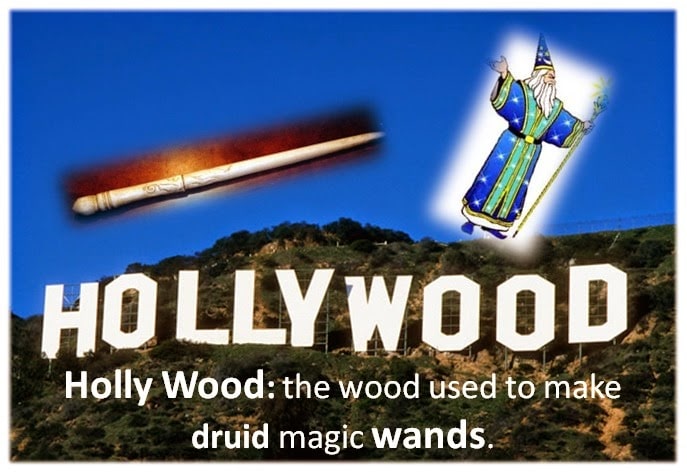 ...there are many movies that have great messages, and have attempted to reveal the truth about what's really going on. Some include:
• Star Wars
• A Bug's Life
• The Lego Movie
• They Live
• The Truman Show
• Avatar
• The Matrix Series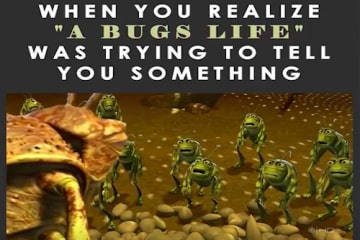 Superhero movies are to inspire people to be as strong, as brave, as powerful, and as impactful as the heroes in the movies, fighting for truth, justice, and freedom.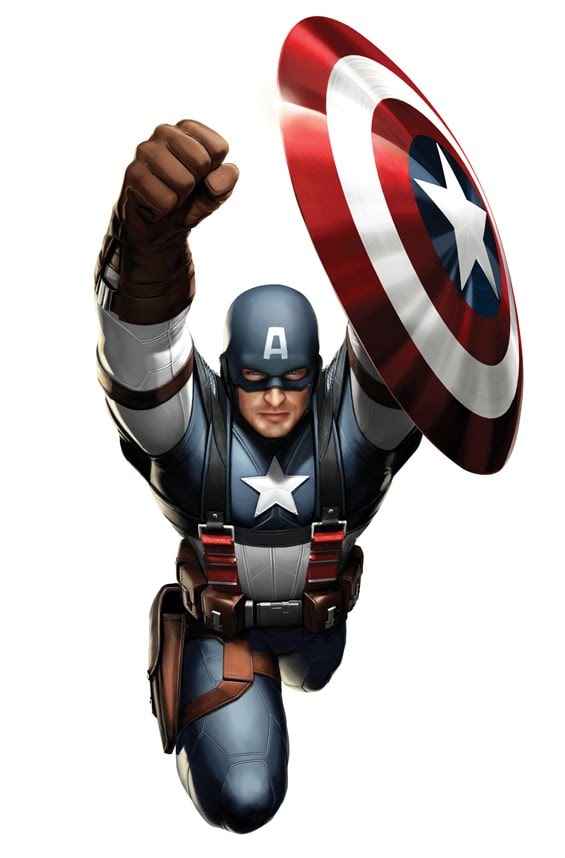 "Yeah! Get 'em, Captain America!"
But what happens when people walk out of the theaters? Everyone goes back to being complacent, obedient, cowardly slaves, unwilling to stand up for themselves or others.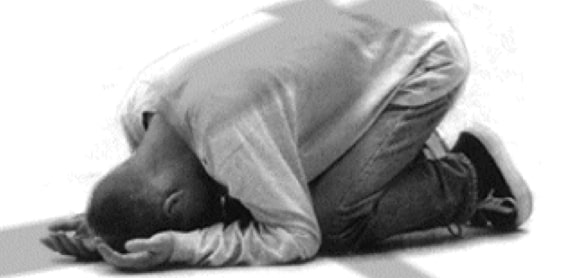 "Please don't hurt me, government. And how much money in taxes do I owe?"
Unfortunately, these types of movies have been a failure at producing that spark of consciousness and the understanding that freedom is our birthright.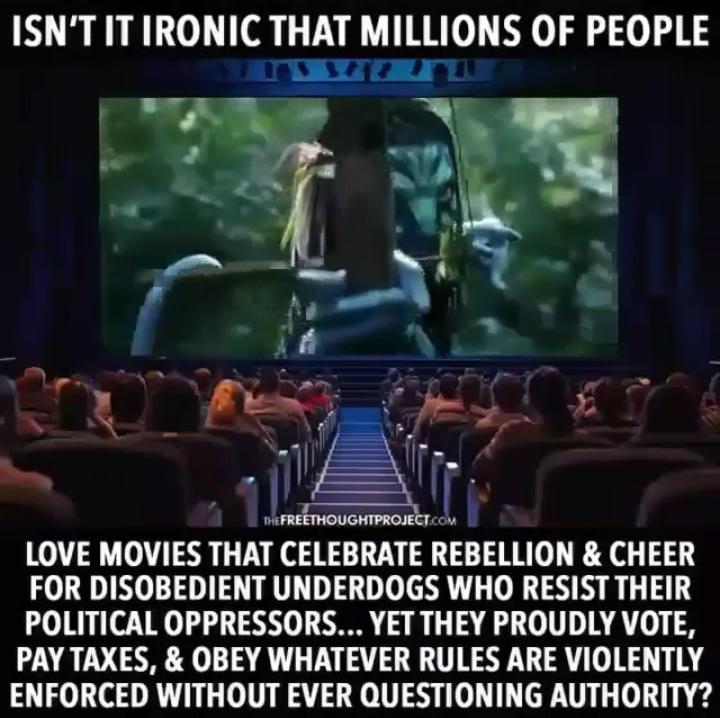 YouTube, Netflix, Hulu, Vimeo, and other video streaming sites had been good sources for finding independent videos and documentaries. However, once again, censorship is taking its toll.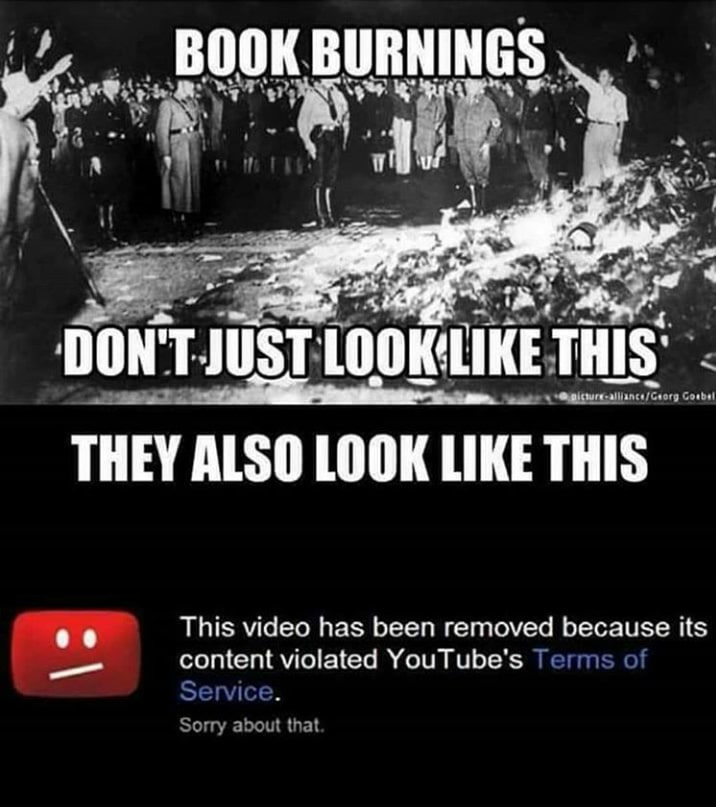 This is what happens when we rely on centrally-controlled platforms and we don't take actions to protect our freedom of speech.
To avoid the censorship that's being implemented by centralized platforms like Facebook, YouTube, and Twitter, look to alternative and decentralized options like Minds, MeWe, Steemit, BitChute, Gab, Brighteon, Odysee, 153 News, Altcensored, Brand New Tube, and others. And go directly to independent news and independent researchers' websites and blogs.
Using BitTorrent, one can access a great number of censored podcasts, videos, and books. Concen is a good repository of censored media, as is Unblockit (various types of censored media), and Libgen (censored and hard-to-find books).
The Corbett Report, The Anti-Media, David Icke, TruthStream Media, We Are Change, Collective Evolution, and We Are The New Media are a few good truth-based news sources worth checking out. For links to these and additional recommended resources, see the list on the Everything Is Wrong page.
But no matter the source, it's important to view everything with a skeptical but open mind, and do the necessary work to determine what's actually true. Just because a story is presented by a trusted independent researcher or is posted on an alternative news agency's website does not mean that it's true.
But the time to learn and share the truth is now, as the opportunity to do so is quickly running out.
From Richie Allen of The Richie Allen Show:
"Howya friends. Little bit of news. I've a couple of mates who work for Google. They both must remain anonymous of course. They drip feed me bits of information from time to time. Around four years ago, one of them told me that the demonetisation of alternative news channels would become standard. He was right as I learned when my original YouTube channel, which had nearly 100,000 subscribers, was deleted for no reason, three years ago.
I heard from him this morning. He told me two things. He said that when the covid vaccine is ready, or shortly before then, Google/YouTube is planning to take down thousands of channels that have traditionally hosted open discussion around vaccine safety. They will do this he said, in tandem with Facebook and Twitter. According to him, discussions between all three have already taken place. He reckons it'll be the biggest culling to date, of content creators and independent vloggers/commentators.
While this may be unsurprising, it is important news and I trust him implicitly. He also said that it is his belief (and I've said as much myself) that Russian interference claims are nothing but a smokescreen for mass censorship. They (the royal they), know damn well that the Russians are not responsible for spreading anti-vaccine information online, pro-Brexit propaganda or information about 5G. They KNOW he said, that these initiatives are grassroots organisations, set up by genuinely concerned citizens, but that the easiest way to legislate for them and ultimately to censor them, is to blame Russia. Problem Reaction Solution. He's right. Again I have said as much many times.
Last year, Professor Julian Petley, one of the UK's finest journalists and teachers, told me before an interview that he was worried about me. He'd been attending journalist conferences and one or two conferences on fake news. Julian is an unswerving proponent of free speech. He said my name was coming up a lot and that there may be some movement against me or the show. When I told him that I wasn't working for anyone and was broadcasting from a home studio rather than a radio station, he was somewhat relieved, but nonetheless told me to watch my back.
This morning, my Google mate said that The RA Show is on a shortlist of programmes to not only be removed from YouTube (which I don't care about at all), but also to be removed from Google search results too. He said the RA show replacement channel, which has 31,000 subs, has in reality many more, but they're not being counted. Worse still he said, the viewing numbers are fixed so that less than one in ten views are shown. The point of this he went on, is to dissuade people from watching, people apparently being more inclined to watch content that's showing hundreds of thousands of views.
Now I couldn't give a fiddlers about YT viewing figures or subscribers as you well know. The bulk of my audience listens live as it is a live radio show, or they grab the podcast from iTunes, Spotify, Podomatic etc. And viewing/listening numbers say nothing about the quality of a show in any case, but it's important to note this, cos they ain't just doing it to me.
Asked if there's any concern among his fellow employees about what is happening, my mate said no. Or at least nobody has said anything. Maybe they are like him, worried about the prospect of losing a tech job, being labelled a troublemaker and struggling to get another one. Share this widely as your favourite Youtubers need to know that this mass cull is coming to coincide with the arrival of the covid-vaccine, so that they can back up their videos, something which they should be doing, but many don't. Anyhow, thanks for reading. I'm on air at 5. Loads to do. Speak later."
In some areas of the world, time already has run out.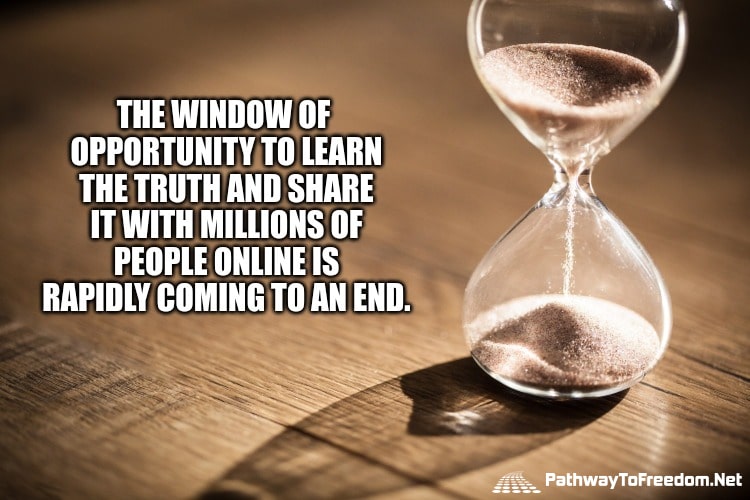 When we expand our horizons and look outside of the box they want us in, our awareness and knowledge will grow by leaps and bounds. In doing so, we will grow in consciousness and gain the ability to help create a better reality for all.