Warning: This section contains some adult language, disturbing images, and videos showing violence.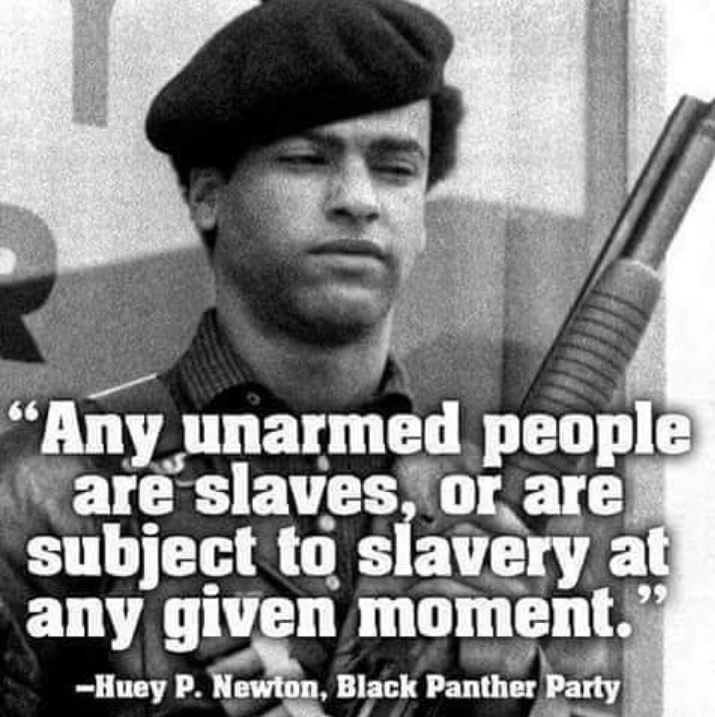 Thanks to the invention and proliferation of the gun, for the first time in human history, the small, the old, the weak, and the frail suddenly had a way to defend themselves against anyone, no matter their size, strength, or aggression. The gun is the great equalizer.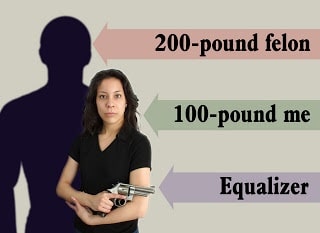 When combined with the understanding of morality and personal responsibility, the gun is the ultimate defensive tool.
While not everyone may wish to own a gun, it is everyone's right to make that decision. This is based on the inherent natural right of self-defense:
All living beings have the inherent right to defend themselves, their family, and their property.
People and groups who wish to take advantage of others often use guns to do so. They include:
• Police
• Military
• Criminals
• Other Government Agents (ATF, FBI, Homeland Security, etc.)
These groups use guns to create a power differential between themselves and those they wish to manipulate or harm. Guns give them an advantage over anyone who does not have a gun. For this reason, if you choose to not own a gun, you are choosing to be at a disadvantage against anyone or any group that does.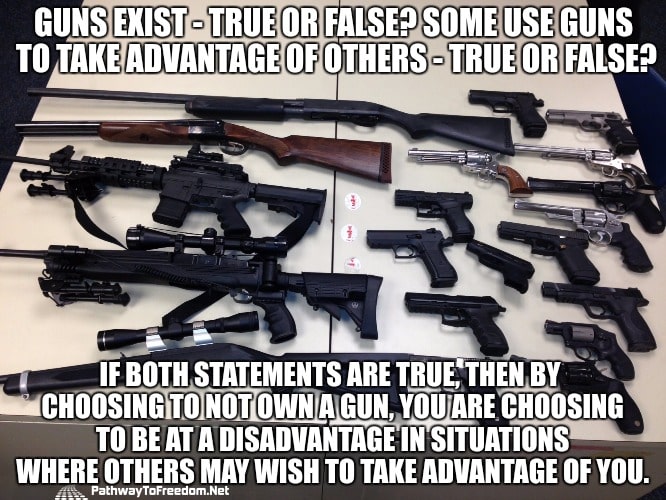 The right to defend yourself is an inherent right that exists in nature. In today's world, being able to exercise this right means owning a gun.
When a society owns guns, the people have the ability to defend themselves, their families, and their property from any internal or external threat. When a society does not own guns, the people are defenseless, vulnerable to violence of any type.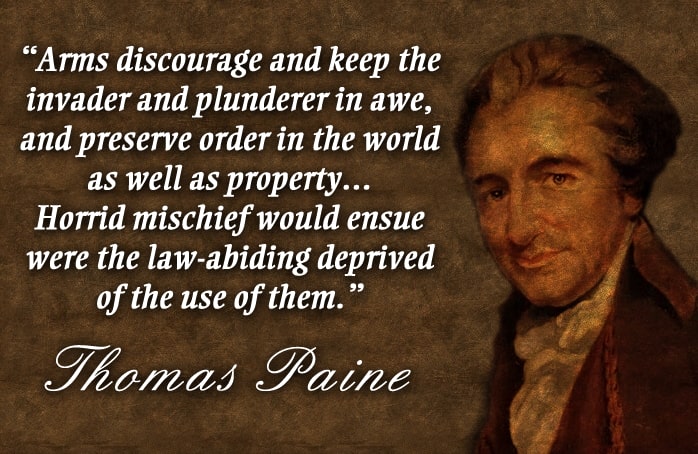 In many cases, the violence against the unarmed ultimately comes from the people's very own governments, some time after they've restricted or banned firearm ownership. This has happened time and time again, all over the world. The same pattern has repeated, and continues to repeat. This information has already been presented in the Government topics, but it bears repeating here.
Turkey – Gun control laws were passed in 1866, 1911 and 1915. From 1915 to 1917, 1.5 million Armenians, unable to defend themselves, were rounded up and exterminated by their own government.
Soviet Union – Gun control laws were passed in 1918, 1920 and 1926. From 1929 to 1945, 20 million people, unable to defend themselves, were rounded up and exterminated by their own government.
Nazi Germany & Occupied Europe – Gun control laws were passed in 1928 & 1938. From 1933 to 1945, 20 million people, unable to defend themselves, were rounded up and exterminated by their own government.
China – Gun control laws were passed in 1914, 1935, 1951 & 1957. From 1927 to 1976, 35 to 45 million people, unable to defend themselves, were rounded up and exterminated by their own government.
Guatemala – Gun control laws were passed in 1932, 1947 and 1964. From 1960 to 1981, 100,000 to 200,000 people, unable to defend themselves, were rounded up and exterminated by their own government.
Uganda – Gun control laws were passed in 1955 and 1970. From 1971 to 1979, 300,000 Christians, unable to defend themselves, were rounded up and exterminated by their own government.
Cambodia – Gun control laws were passed in 1938. From 1975 to 1979, two million people, unable to defend themselves, were rounded up and exterminated by their own government.
Rwanda – Gun control laws were passed in 1979. In 1994, 800,000 people, unable to defend themselves, were rounded up and exterminated by their own government.
Source: http://jpfo.org/pdf02/genocide-chart.pdf
And because people have not learned, it continues...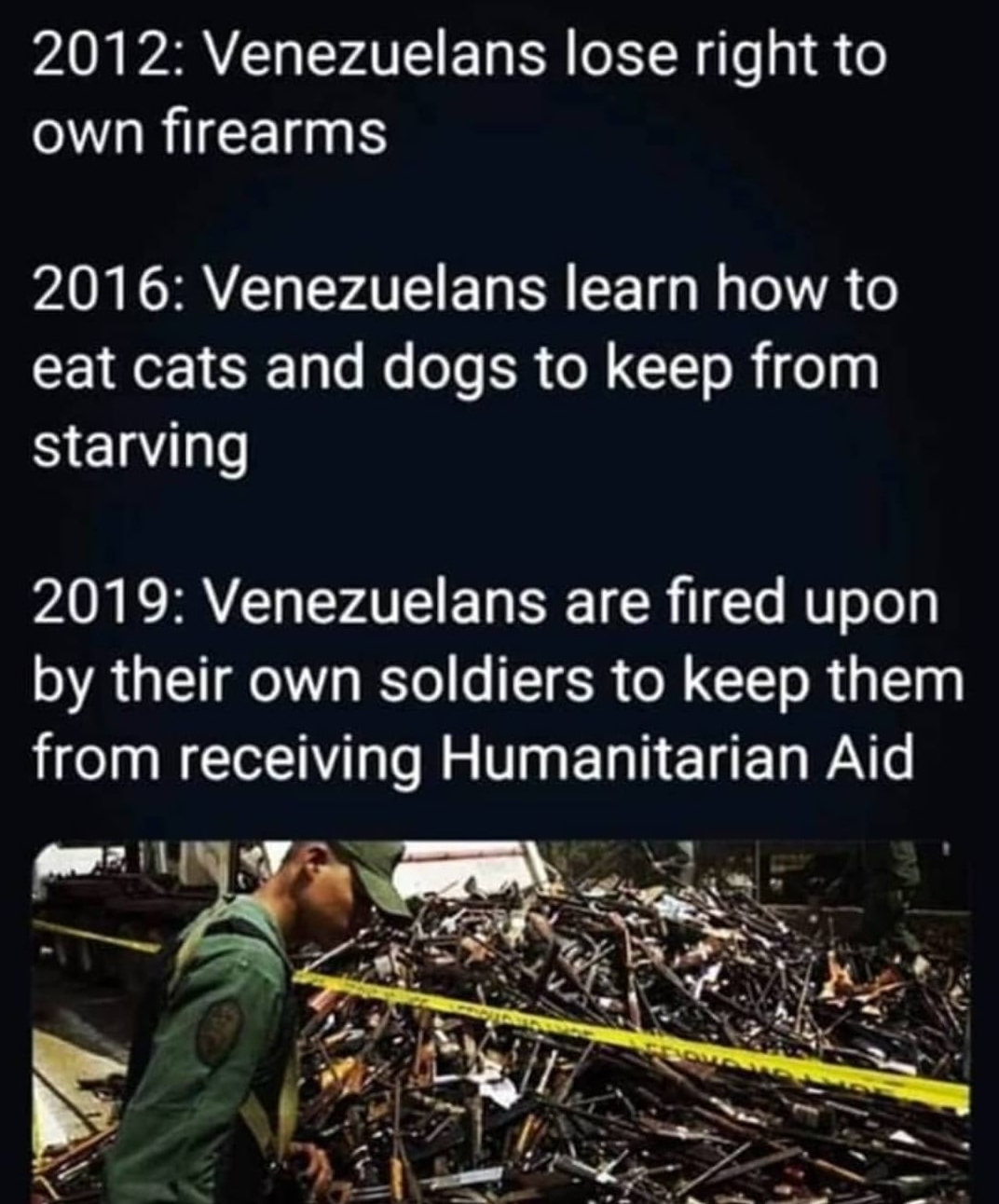 Rulers and governments always seek to wrest guns away from the people.

It has been effective time and time again.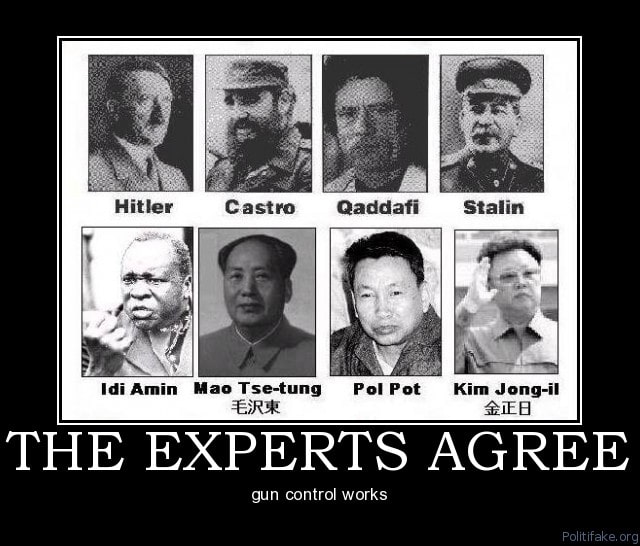 The invention of the gun was initially a problem for the ruling class and governments around the world. Gun control was their response.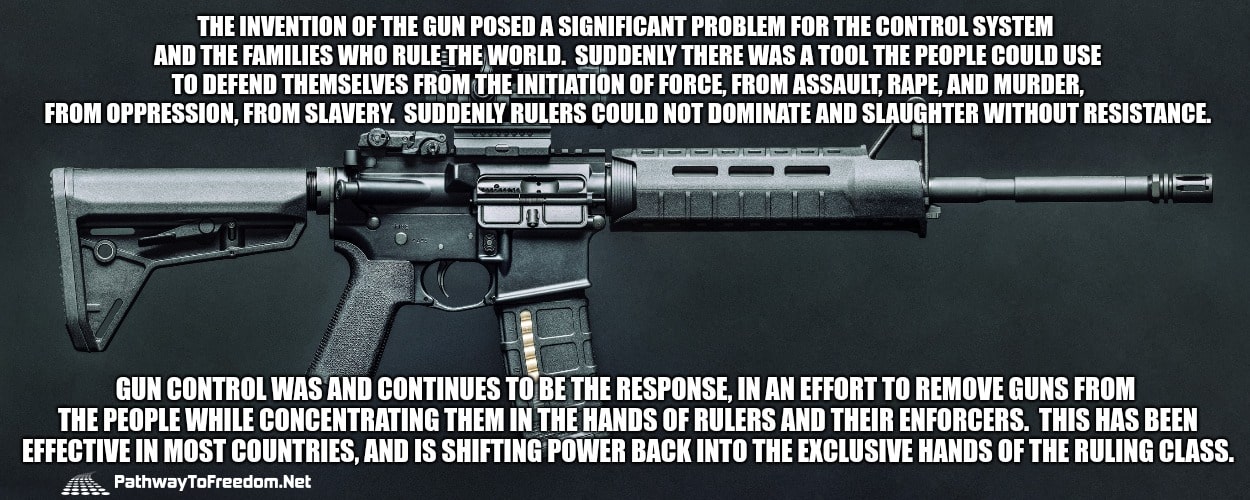 Gun control has but one purpose.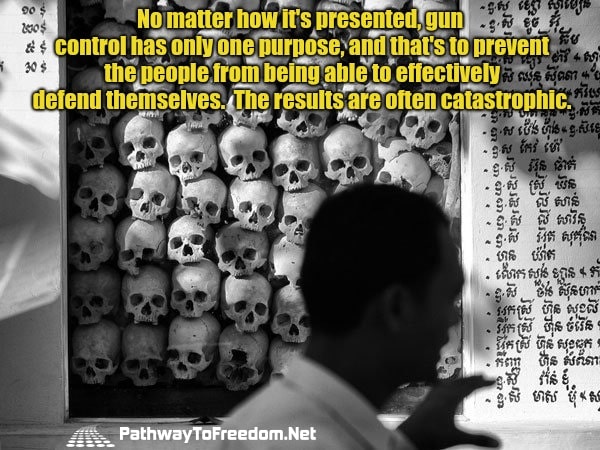 Gun control's purpose is to allow the ruling class to control, dominate and, when they so choose, slaughter.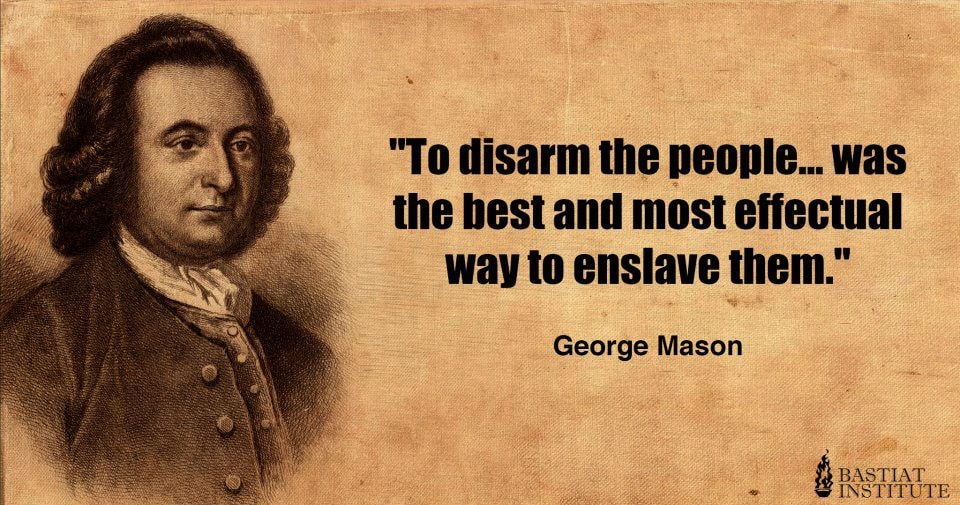 When there is strict gun control, the people are forbidden from owning firearms, but the police and military are not.
This is usually the result: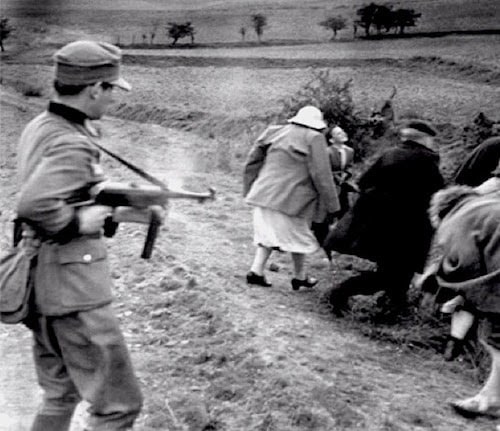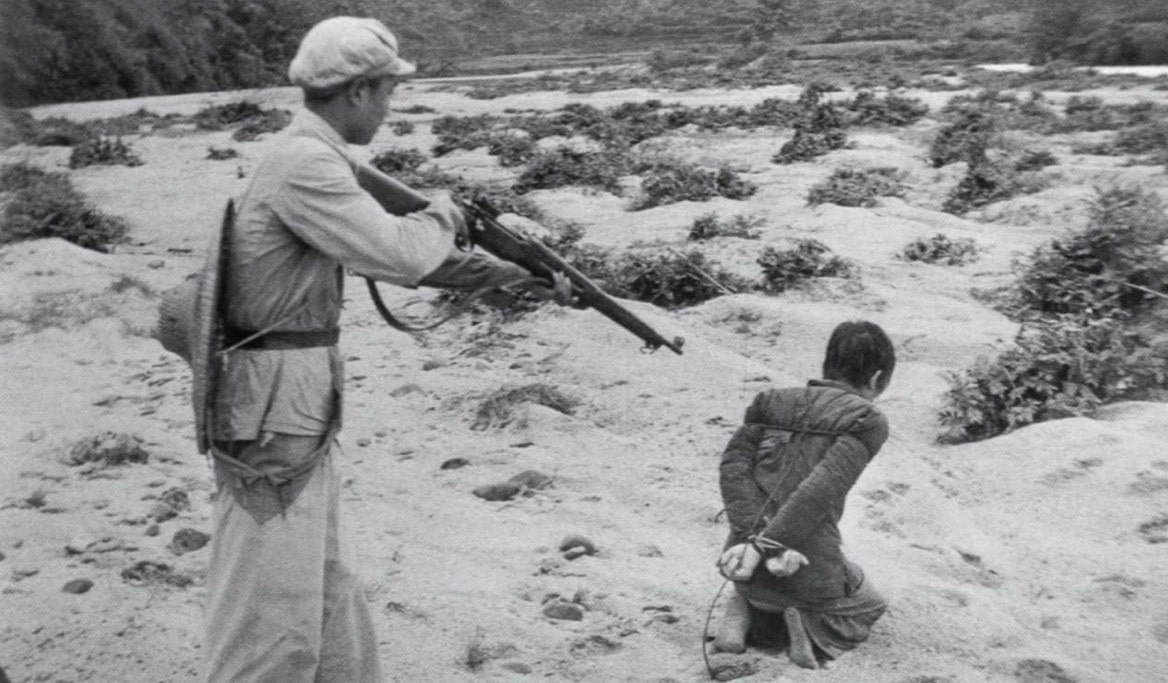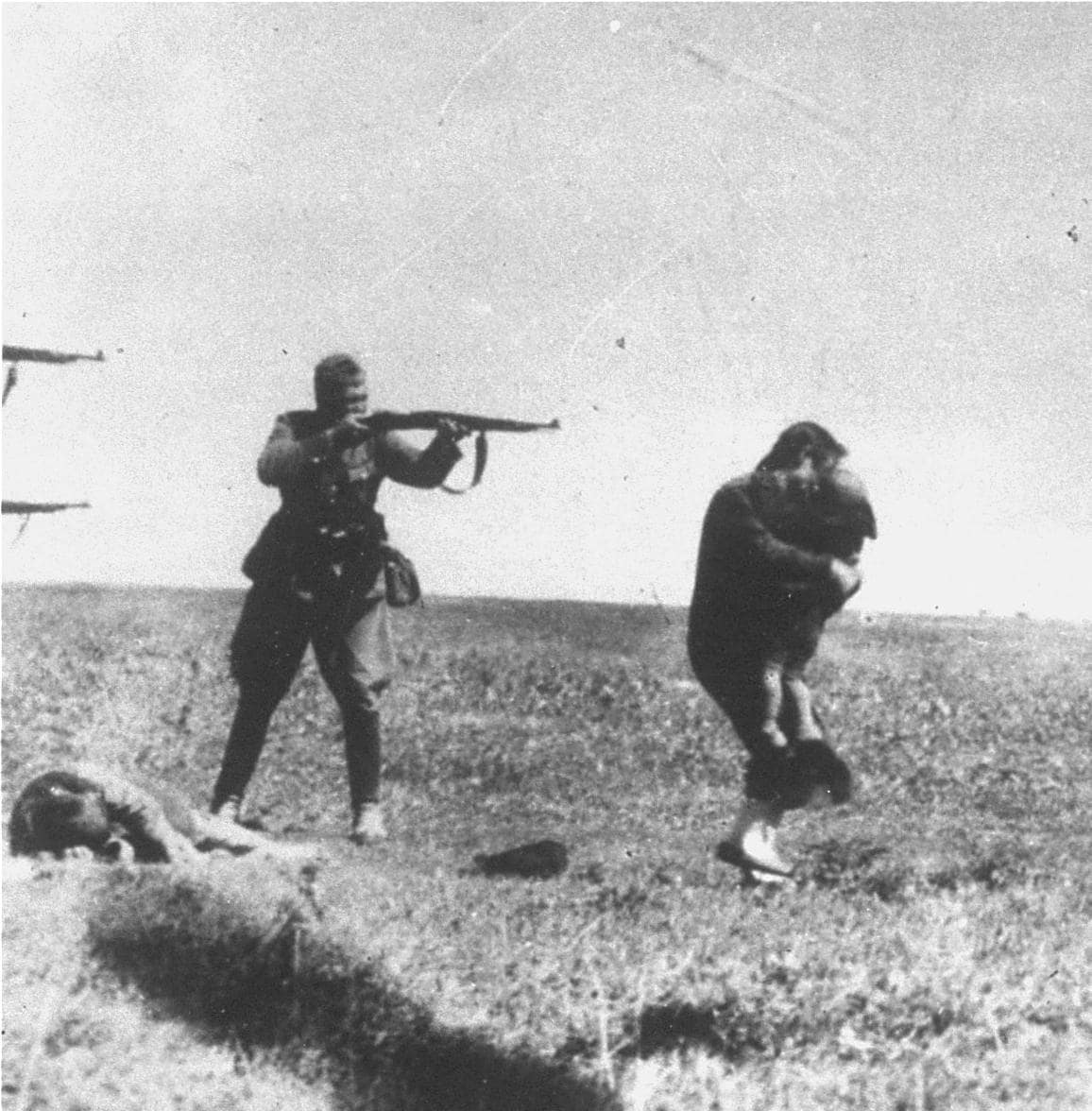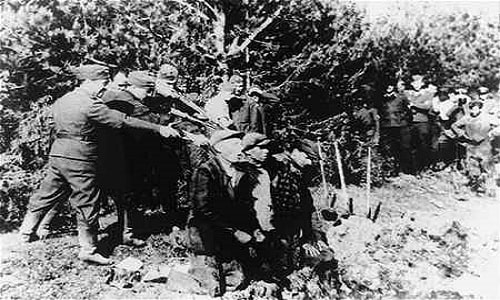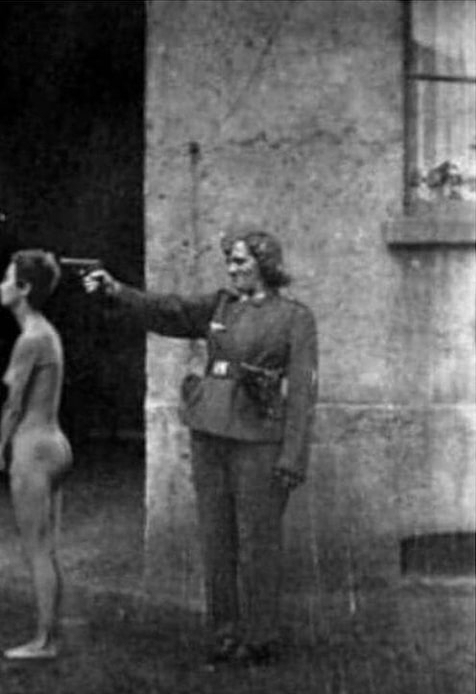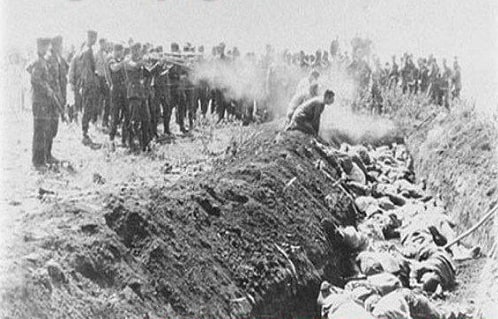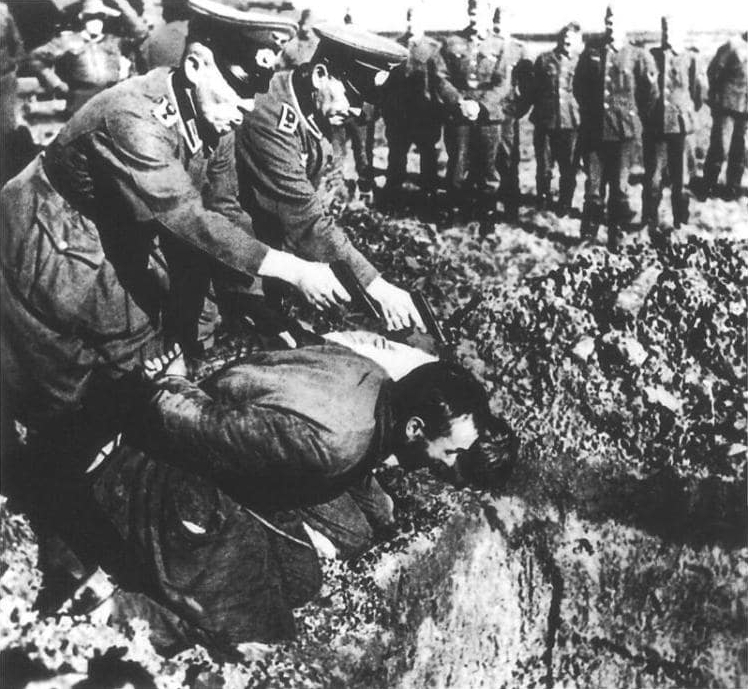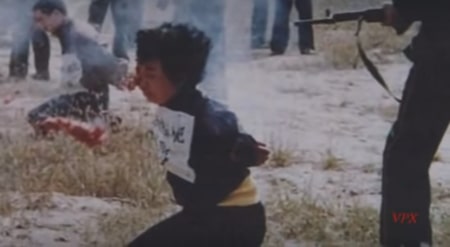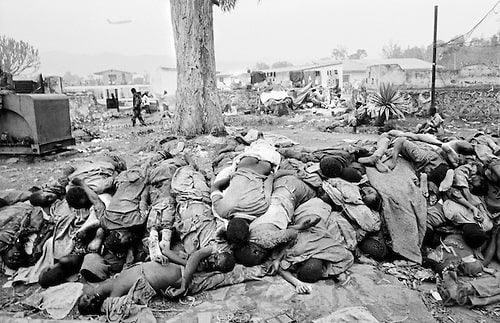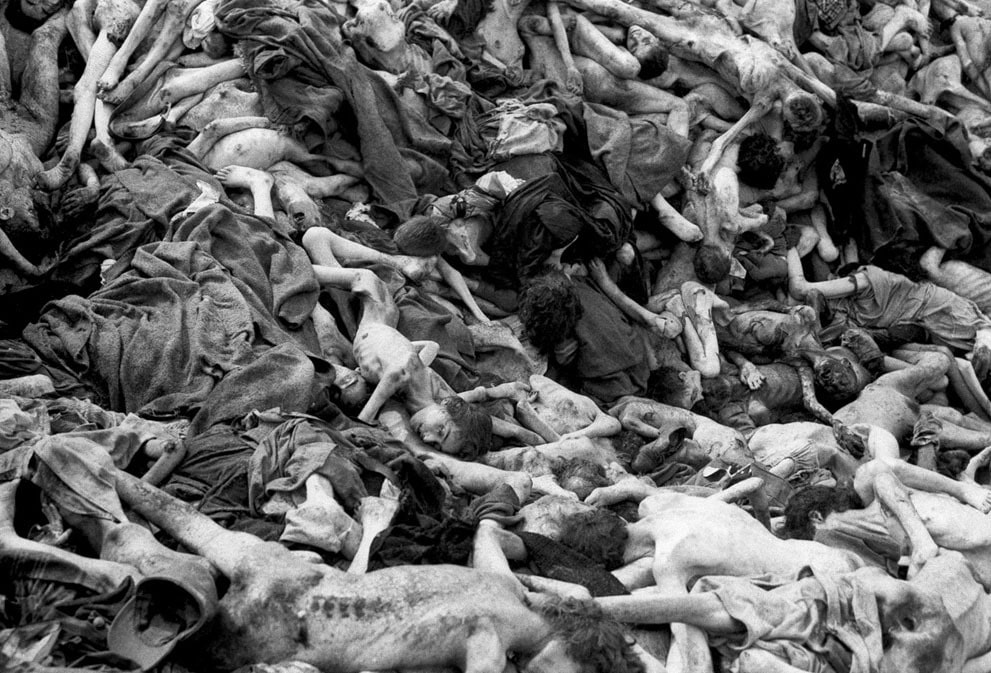 All over the world, gun control has led to mass murders of those who could not defend themselves, over and over and over.
Hundreds of millions of innocent men, women, and children, dead, thanks to gun control.
The documentary Innocents Betrayed takes a closer look.
In spite of fierce resistance, groups that wish to see Americans disarmed are slowly but surely chipping away at gun rights by imposing increasing numbers of restrictions and bans.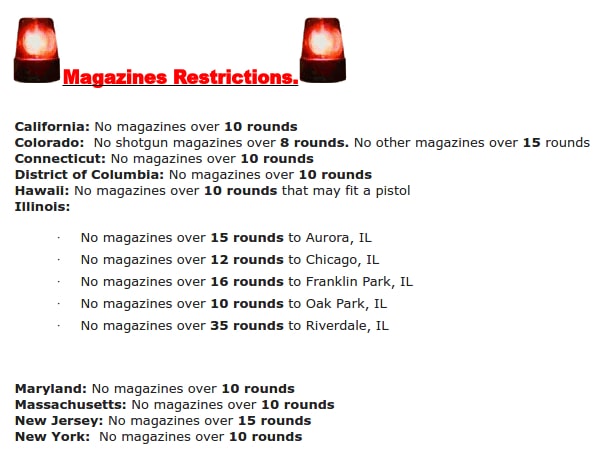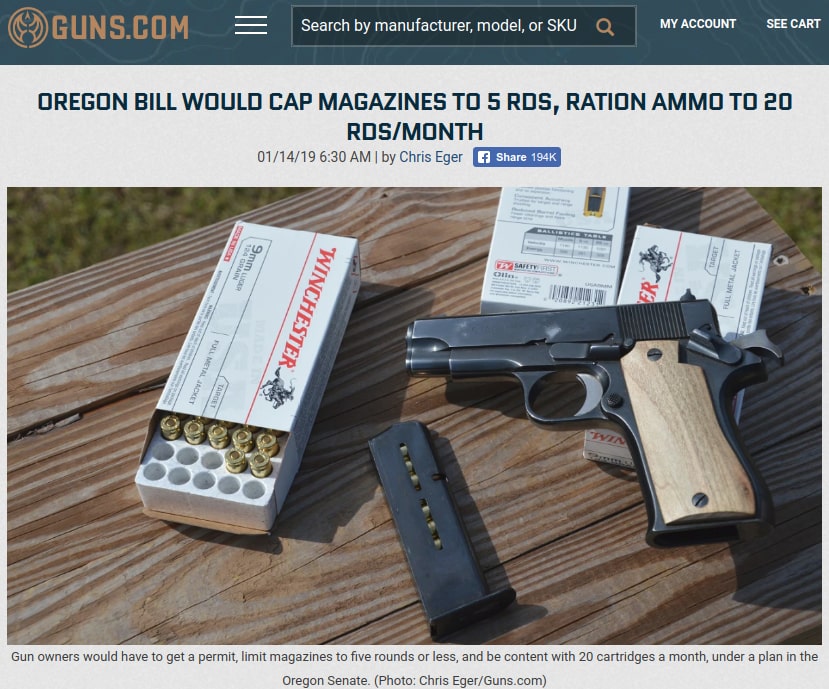 And in some areas, the destruction of human rights is proceeding at a rapid pace. For those who think "Oh, that will never happen where I live", the truth is it's happening everywhere.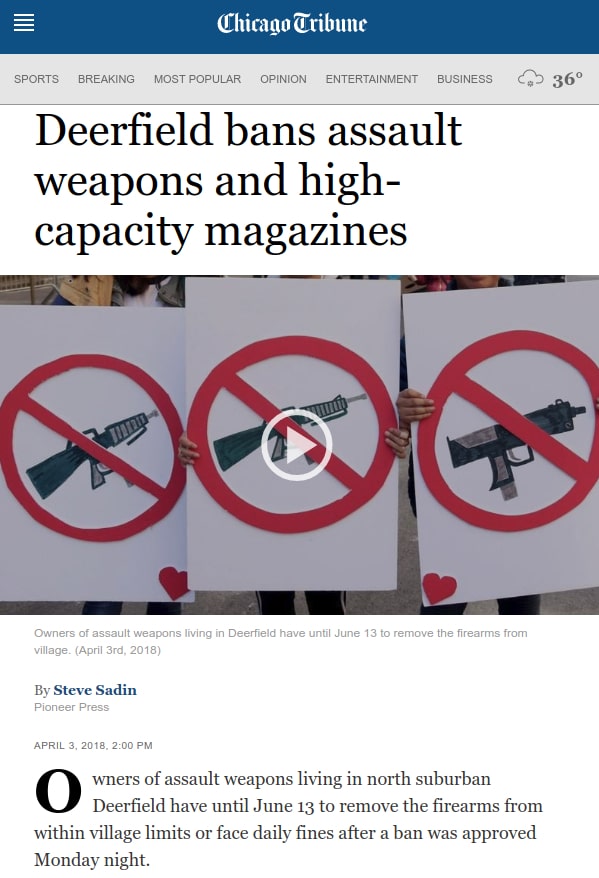 The ruling class, with the assistance of the mainstream media, is trying to get guns out of the hands of the people any way they can.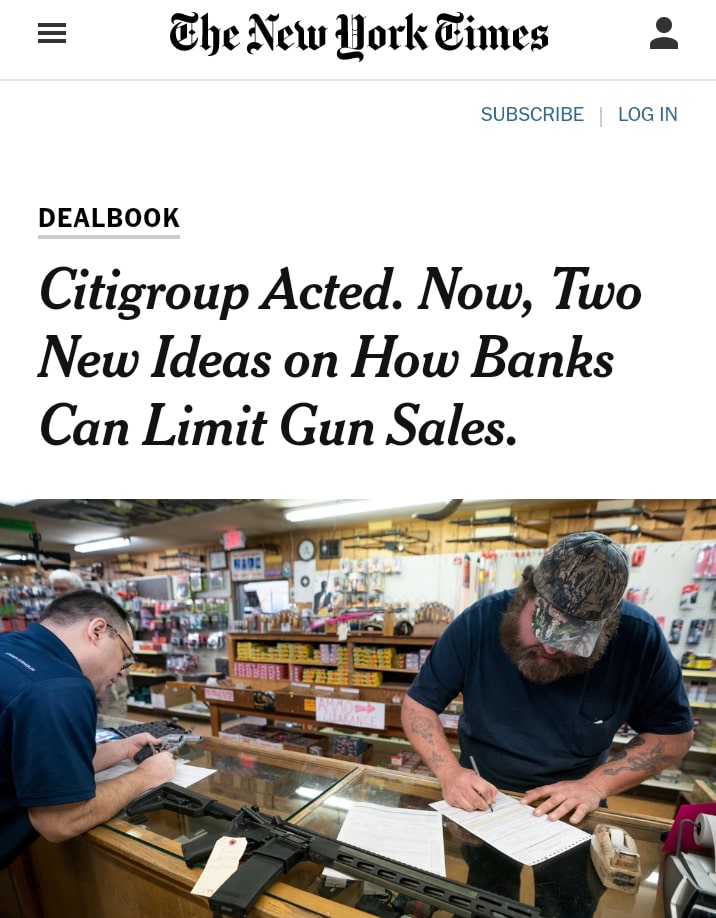 In some areas, lawmakers have ordered confiscation of firearms and accessories.

In other words, "Our guys with guns will be using violence to take your guns."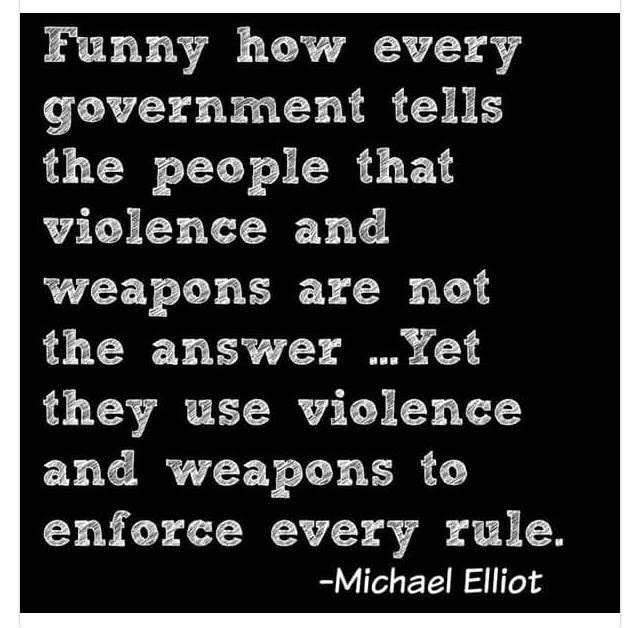 Gun control laws in the United States have been patterned after Nazi gun control legislation, with some even matching practically word-for-word.

http://www.wnd.com/2012/12/the-nazi-roots-of-u-s-gun-control-laws/


http://jpfo.org/filegen-a-m/GCA_68.htm
School shootings, most of which have had government fingerprints all over them, are sensationalized by the government-controlled mainstream media in an effort to turn public opinion against guns. This agenda and these kinds of events had been planned many years ago.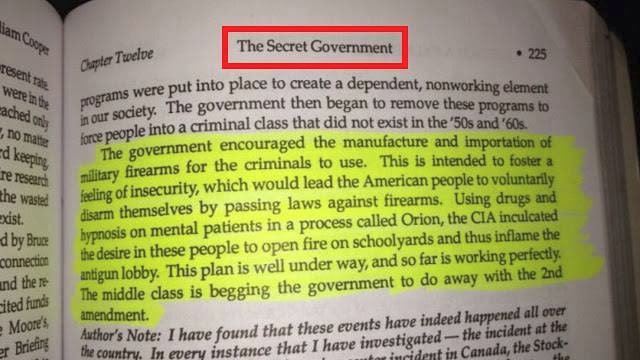 Section from William Cooper's Behold A Pale Horse, published in 1991
The school shooting strategy is working exceptionally well, as most Americans simply believe whatever they're told by the mainstream media, and are now of the opinion that more firearm restrictions and bans should be imposed.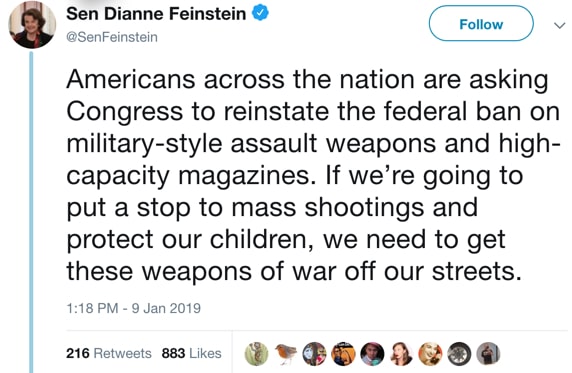 And what better way to turn future adults against private gun ownership than by making children today afraid to even go to school?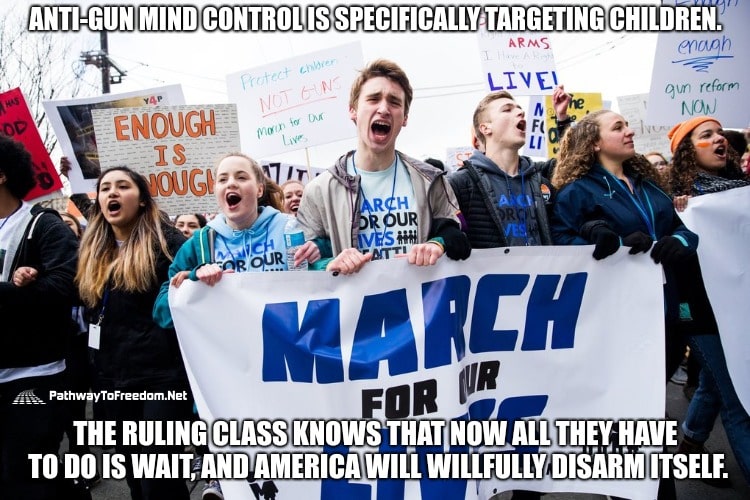 Showing that these anti-gun marches were not initiated by caring children, a Freedom of Information Act request revealed that the March For Our Lives protests were planned several months prior to the Parkland school shooting: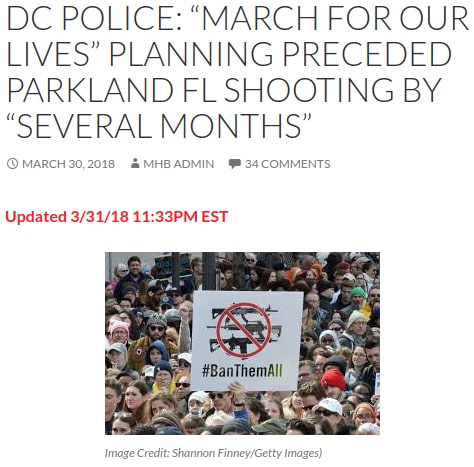 http://memoryholeblog.org/2018/03/30/dc-police-march-for-our-lives-planning-preceded-parkland-fl-shooting-by-several-months/
Others discovered the student-led protests were actually scripted and funded by certain corporations.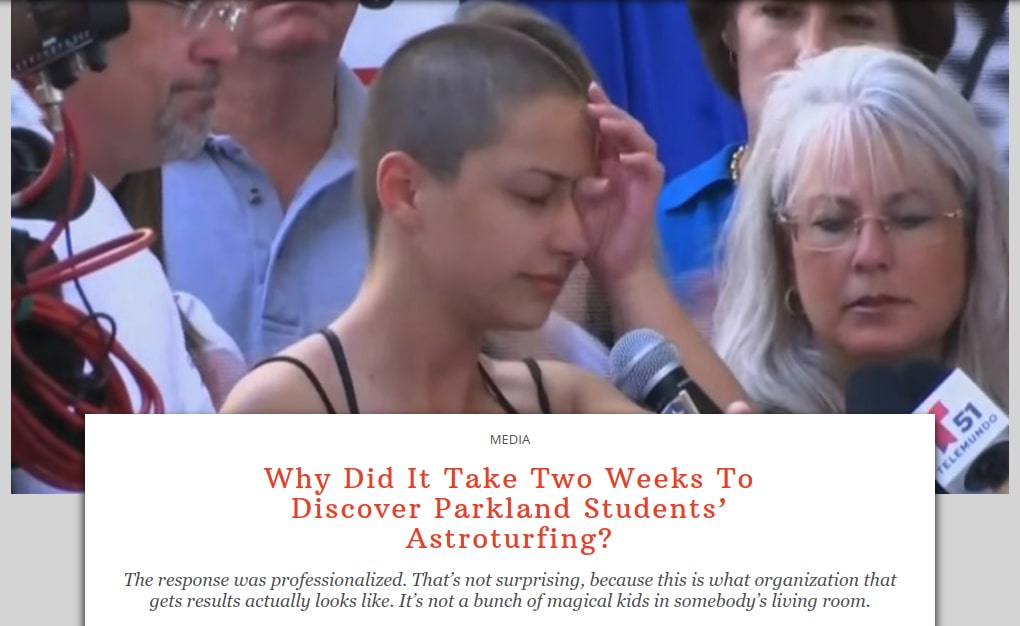 http://thefederalist.com/2018/03/01/take-two-weeks-truth-emerge-parkland-students-astroturfing/
The students leading the anti-gun rallies were nothing more than bad actors, with some even having direct ties to government agencies.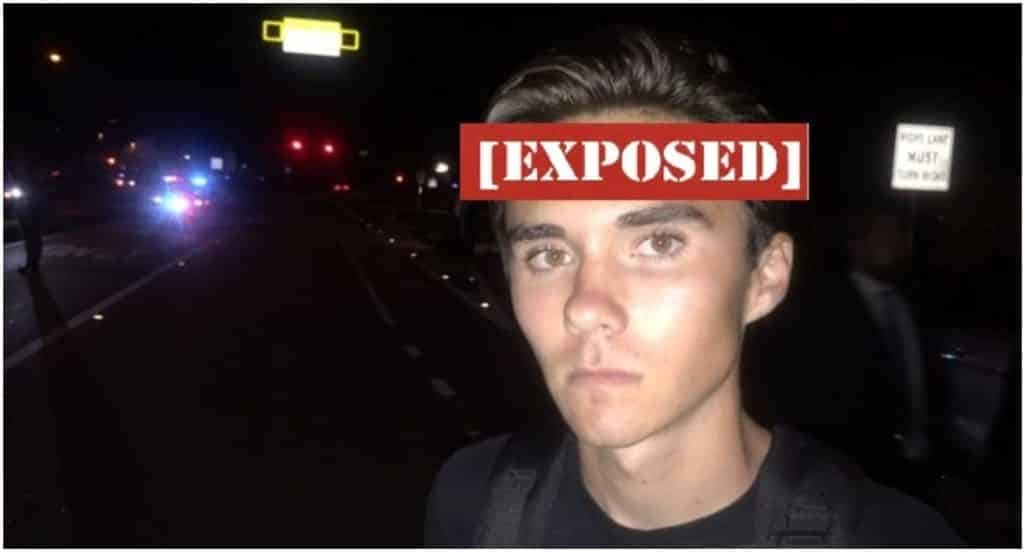 In spite of overwhelming evidence exposing these mass shootings as government propaganda stunts, and the resulting protests largely staged, the mainstream media continues to use them and other high-profile shootings in its relentless push to convince Americans to eliminate their ability to exercise their inherent right of self-defense.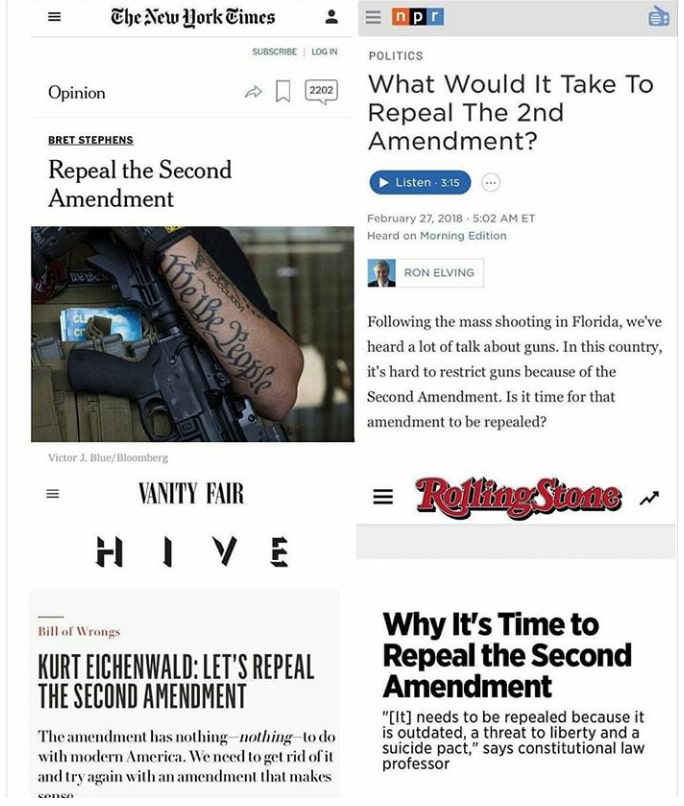 With a public that's asleep at the wheel, they're well on their way to being successful.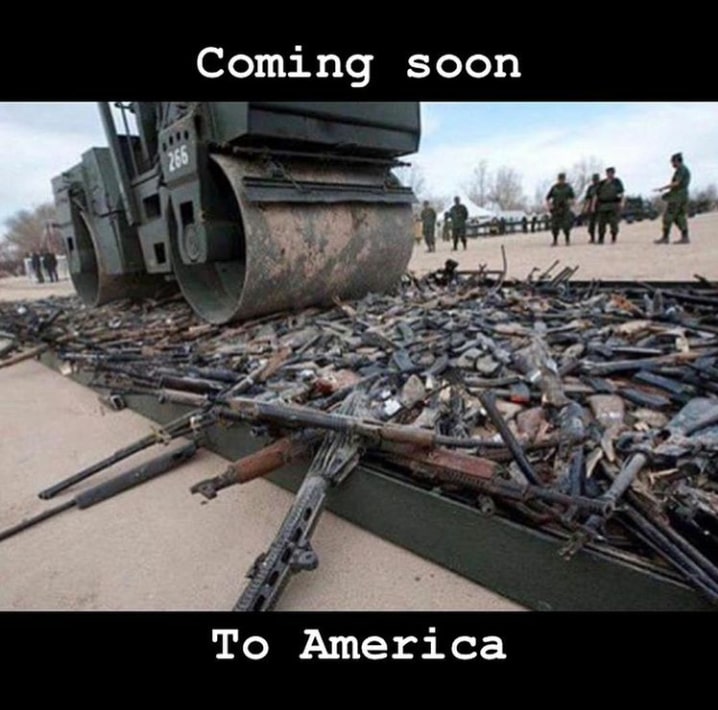 While the government and mainstream media do their best to sensationalize school and other mass shootings, what they fail to mention is that governments themselves have been, in fact, behind the biggest mass shootings, both in America and abroad.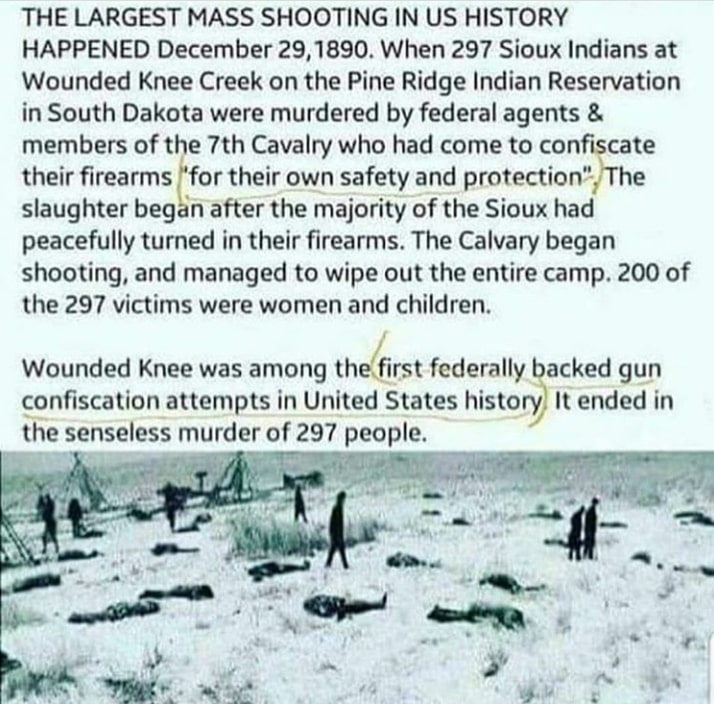 The U.S. Government wants you to forget about Waco, Ruby Ridge, and other acts of violence it took against its own people.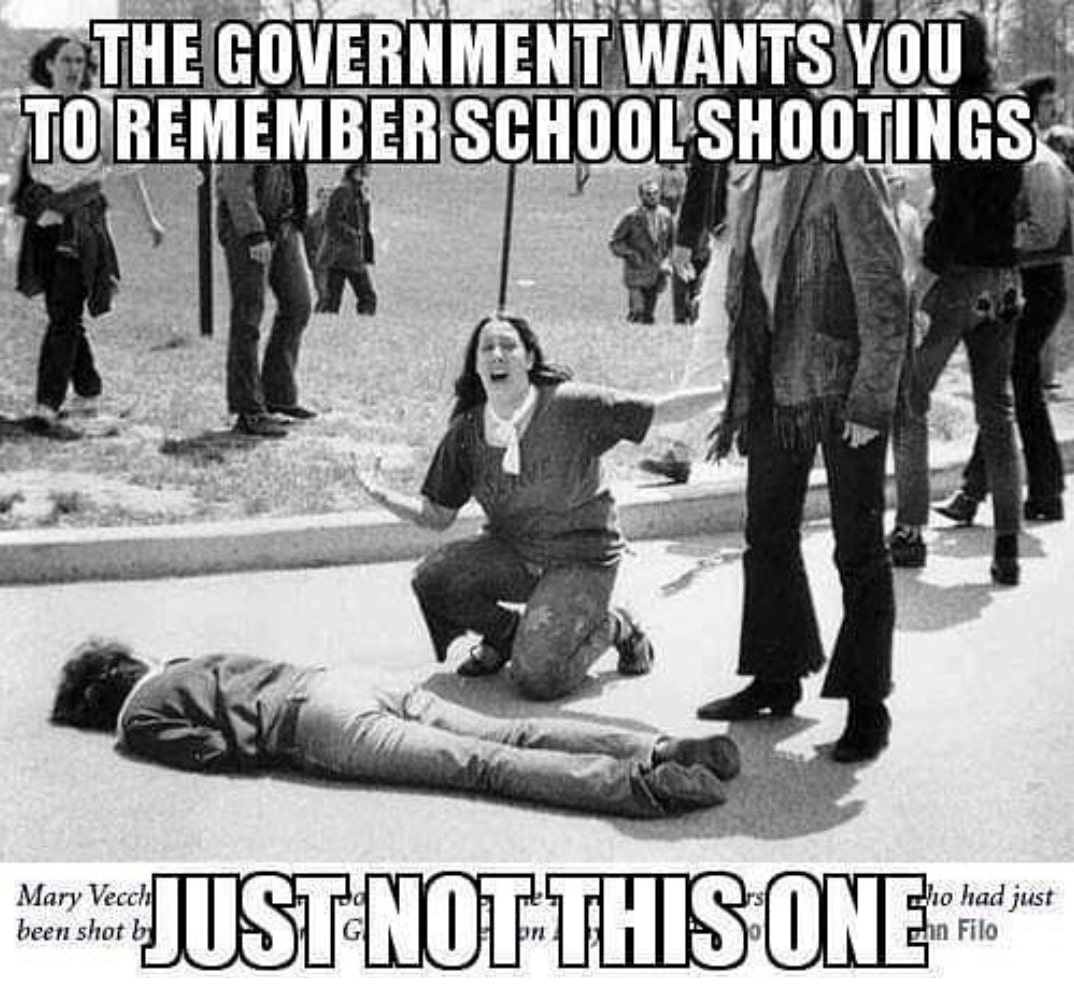 Governments and rulers cannot take complete advantage of an armed populace, and this is why they're constantly clamoring for gun control.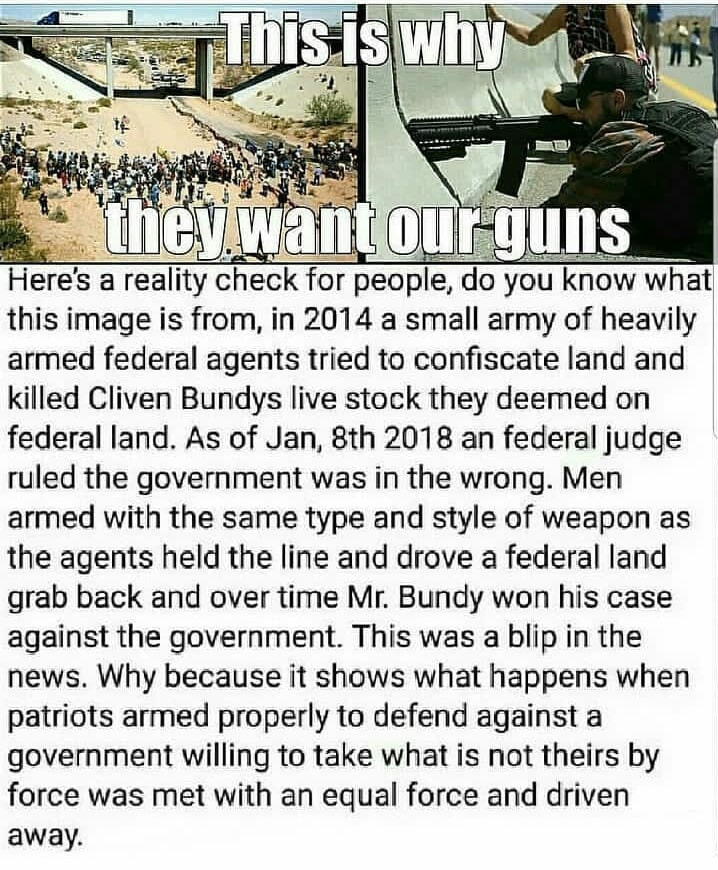 When a government succeeds at complete disarmament of its citizens, it has gained total control of a country and its people, and is free to do as it pleases, regardless of what actions it takes, whose rights it violates, and who it imprisons or murders.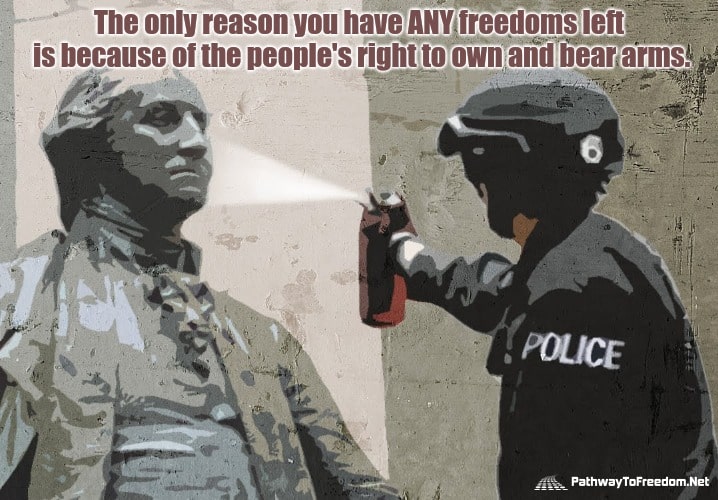 A society that's been disarmed by gun control is a society that's been neutered, and is ripe for slaughter.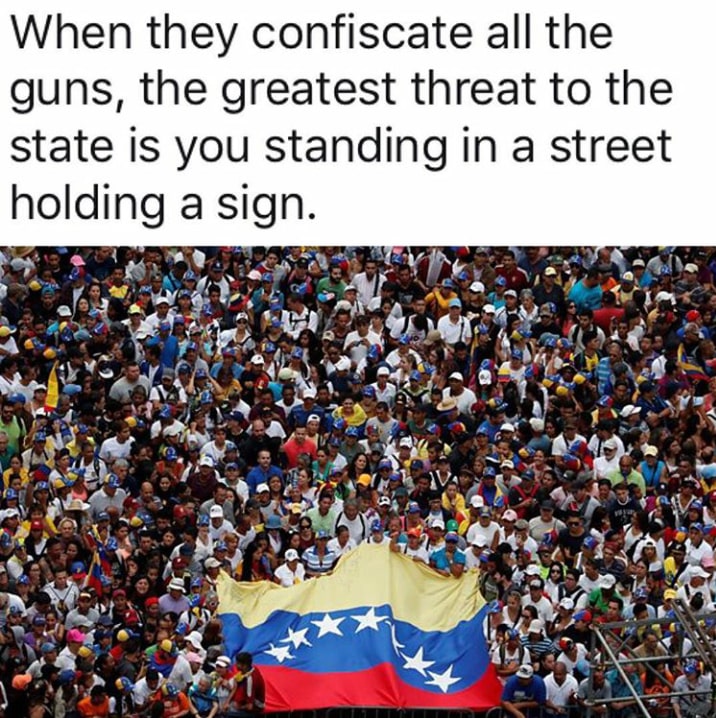 Subtle and not-so-subtle mind control techniques are used in an effort to turn people against guns. These include government-coordinated false flag shootings like Sandy Hook, the Orlando Nightclub, and the Parkland school shootings, along with the media blitz to blame guns for these and practically every other act of violence.
It also includes vilifying semi-automatic rifles by calling them "assault" rifles. Semi-automatic rifles certainly can be used to commit assault, but when owned by civilians they are almost exclusively used to defend.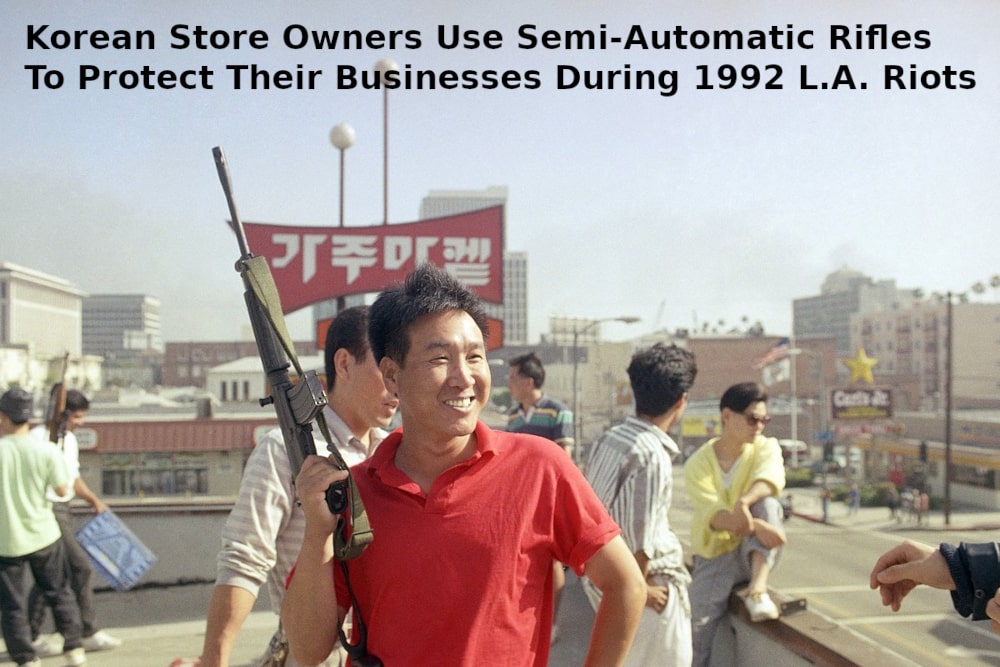 Obama and others have called for certain "common sense" gun control legislation, implying that those who oppose this legislation are simply not smart enough to have common sense...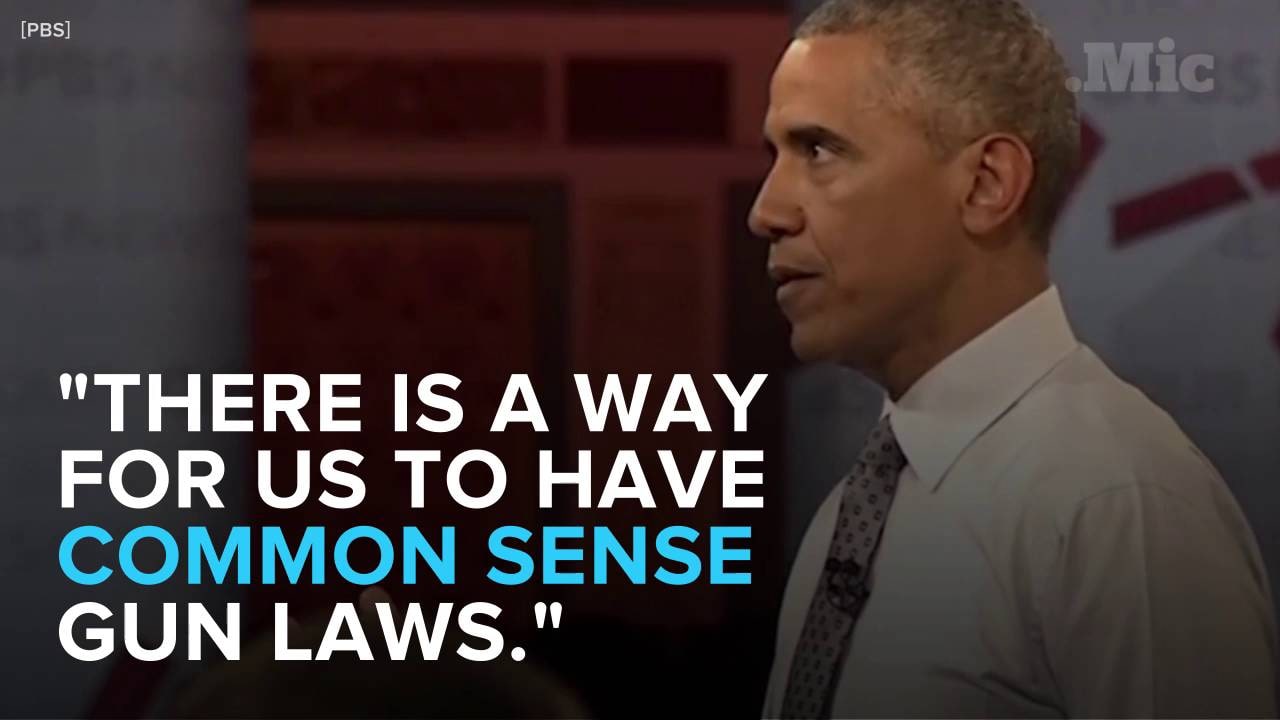 … but Obama and others promoting this idea fail to mention the fact that similar legislation has historically led to the slaughter of hundreds of millions of innocent people. Restricting the people's ability to defend themselves while concentrating weapons in the hands of the violent is the polar opposite of common sense.
Another tactic has been to introduce and repeat the term "gun violence". This is an attempt to associate guns with violence in people's minds, and imply that guns are the root cause of violence. But official statistics show that guns are used to prevent violence much more often than they're used to commit violence.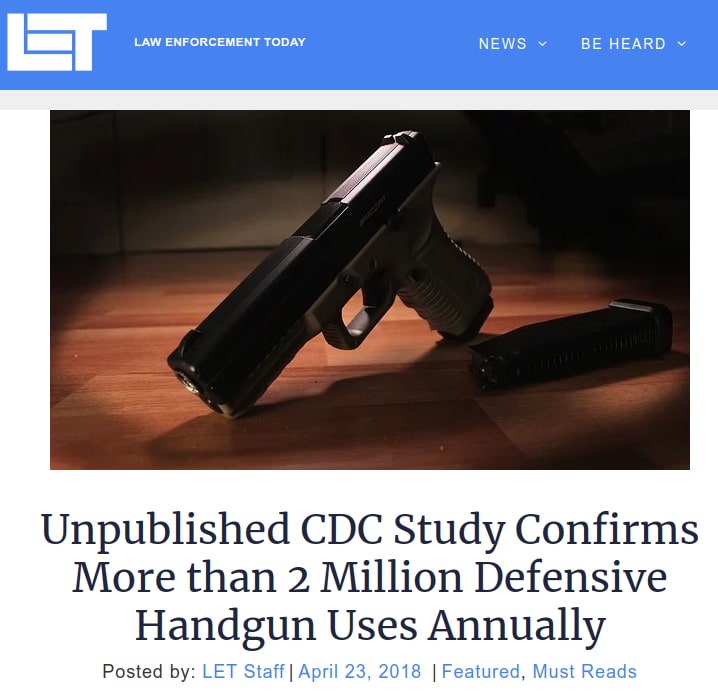 Note that the mainstream media news rarely ever mentions any of the millions of incidents each year in which guns are used in a defensive capacity to prevent crime. This is because it goes against the government's mind control agenda.
Prior to becoming U.S. Attorney General, Eric Holder spoke candidly about the need to brainwash the public regarding guns:
These brainwashing efforts have been going on for years, and are still going on to this day. After decades of persistent propaganda, particularly aimed at the youth, the idea of gun ownership and possession is frowned upon by a growing number of Americans.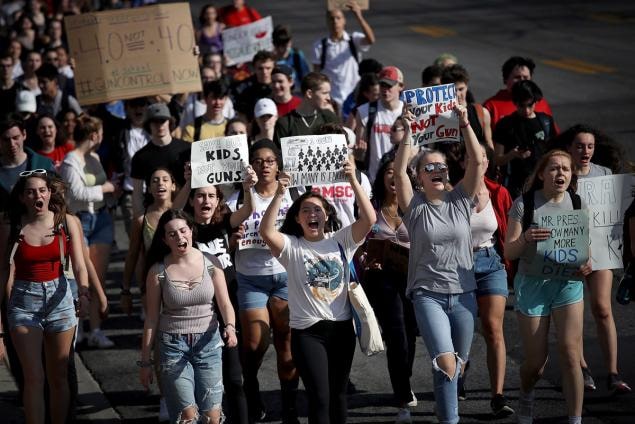 School children begging to have their own rights taken away
What was once an intelligent populace has lost quite a bit of that intelligence.
In some states like New Jersey and California, restrictive gun bans have already been successfully enacted. Because of this, people in these states are essentially slaves, as they now have extremely limited ways of effectively defending themselves from violence of any type.
Handing over guns to the government has never been a good idea; just ask the Native Americans.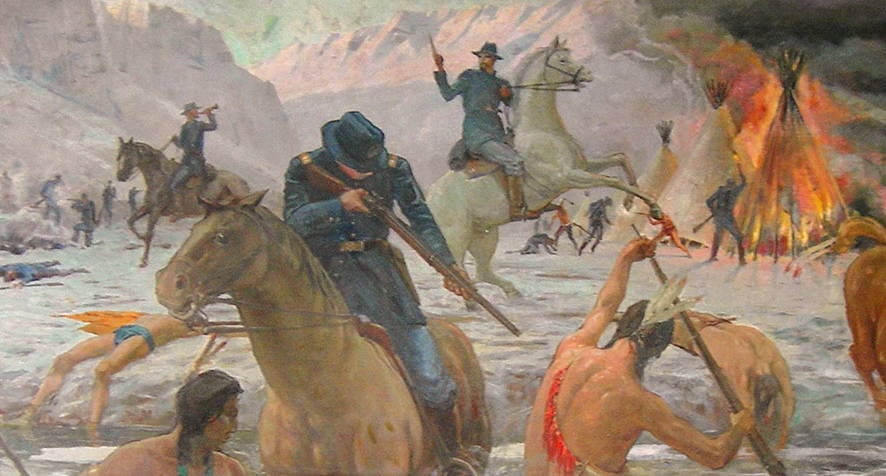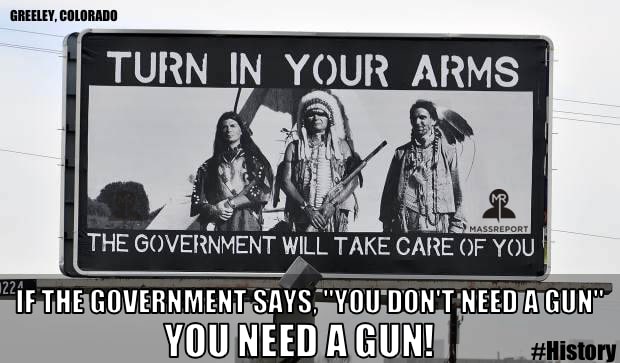 Registration is another tool used by governments, as it provides them with a database for when they choose to confiscate. Under man's law, they can create any rule they want, and that includes rules to take people's guns. When the time comes, thanks to registration, they will know exactly who to go after.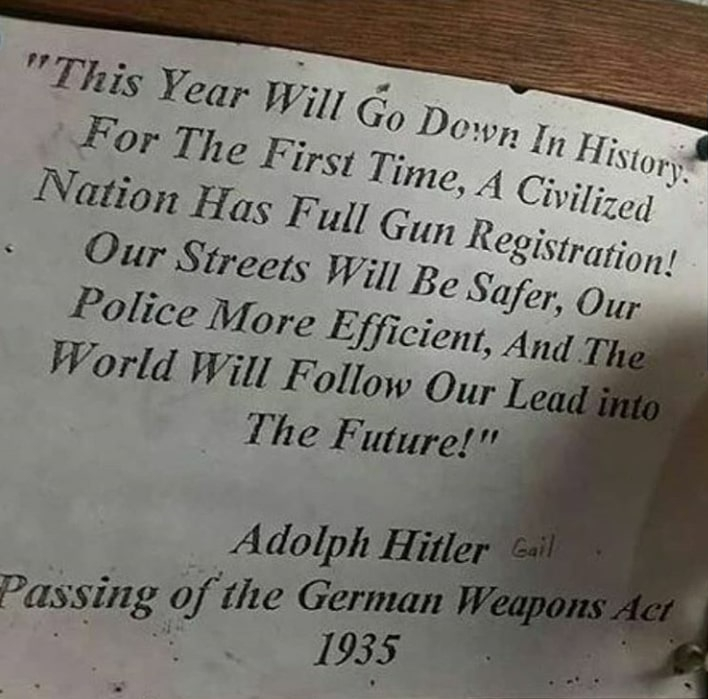 But people who are aware of the agenda refuse to register their guns.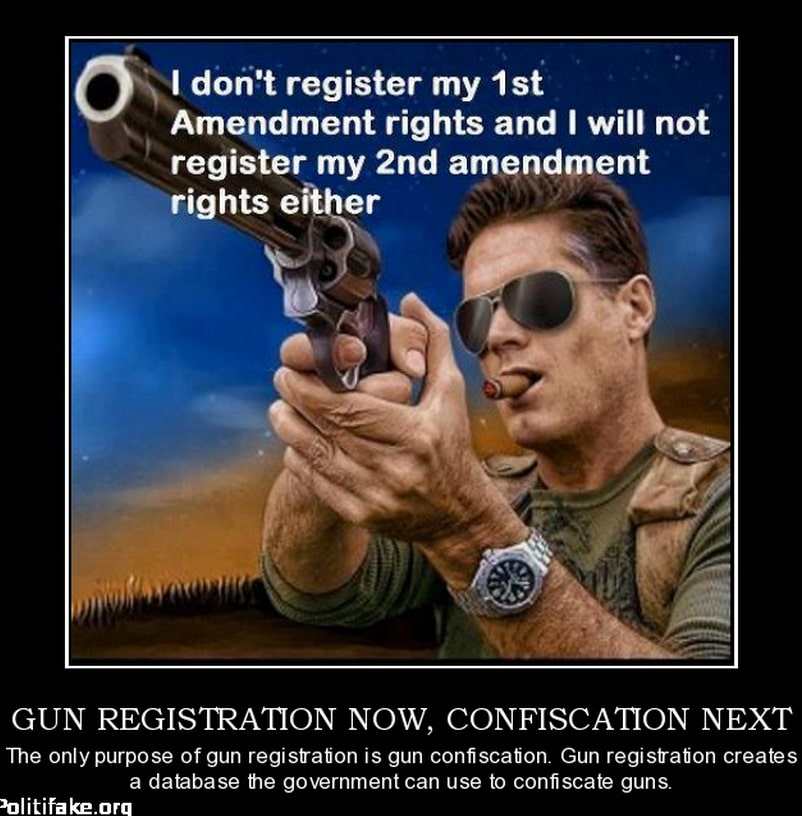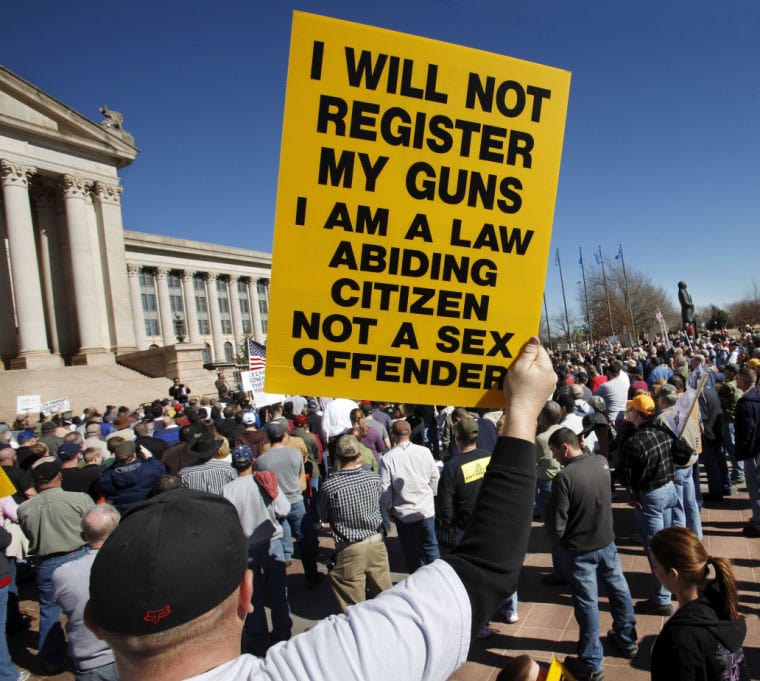 Another tactic increasingly being used to remove guns from the hands of peaceful citizens is to promote the idea that certain individuals are mentally unfit to possess firearms. Once enough people accept this argument, it will be as simple as slowly expanding the definition of mental illness to include anyone the government chooses.
This will almost certainly target those who question the government and its policies.

This back door confiscation tactic was successfully employed by other brutal regimes.
And now it's here in the United States. With deadly results.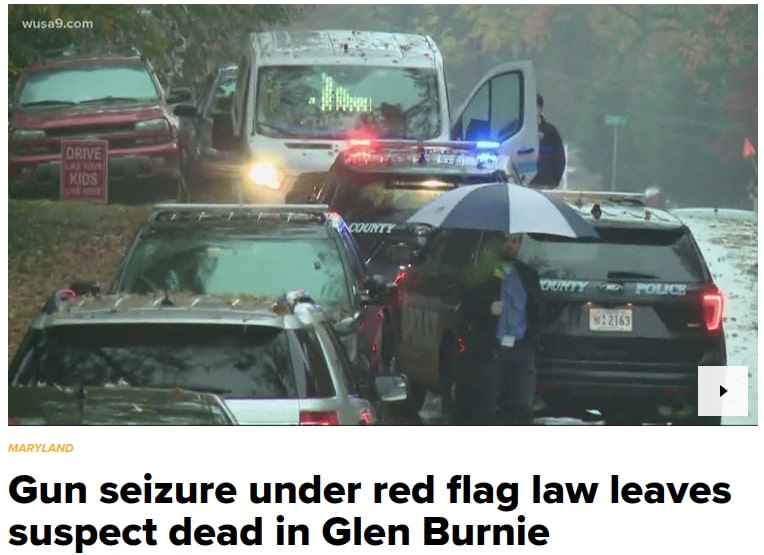 These murderous confiscation efforts should have been the match that lit the fire under the second American Revolution. Yet there was little if any response. This is tyranny itself at our front door, and we're allowing it to come inside.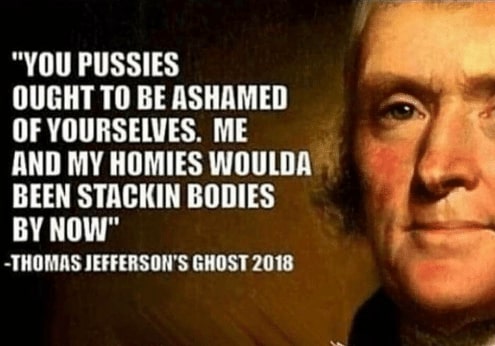 The steady progression toward complete gun control continues no matter which party or president is in power; they're all enemies of liberty and the people, because they don't serve the people.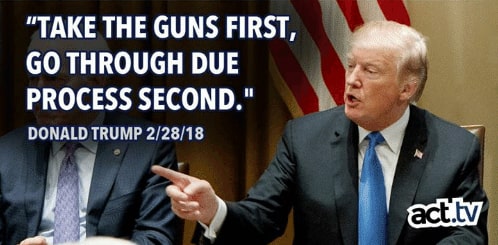 Gun control is presented as getting guns off the streets and out of the hands of criminals, with the explicit goal of reducing violence and making society safer. However, only peaceful, law-abiding citizens obey gun laws. Gun control laws do not affect anyone who decides to disregard the laws, and obtain, keep, or use guns illegally.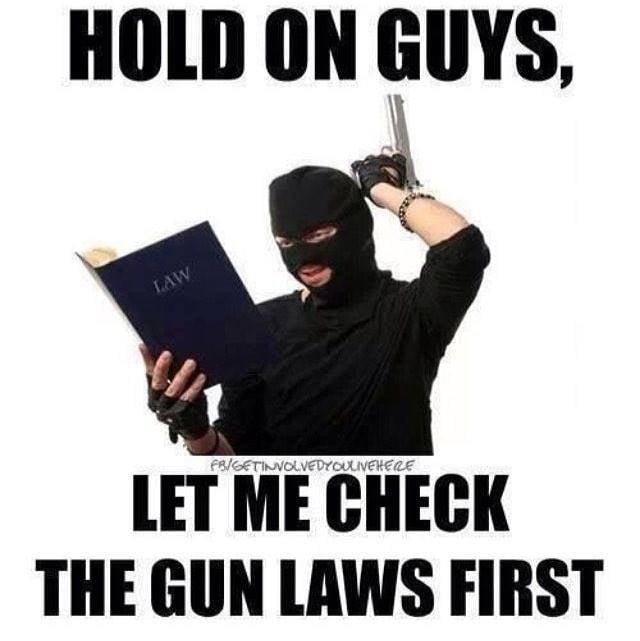 Gun control invariably leads to more violence, and more crime, as only criminals and other violent groups remain in possession of guns.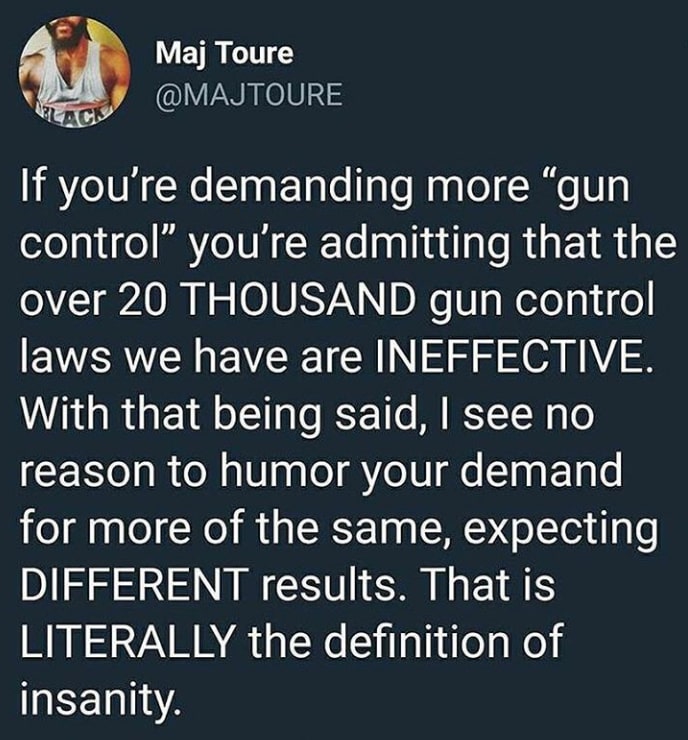 While the government and other criminal groups are hard at work trying to convince people that gun ownership leads to violence in society, statistics from their very own agencies have shown the exact opposite is true.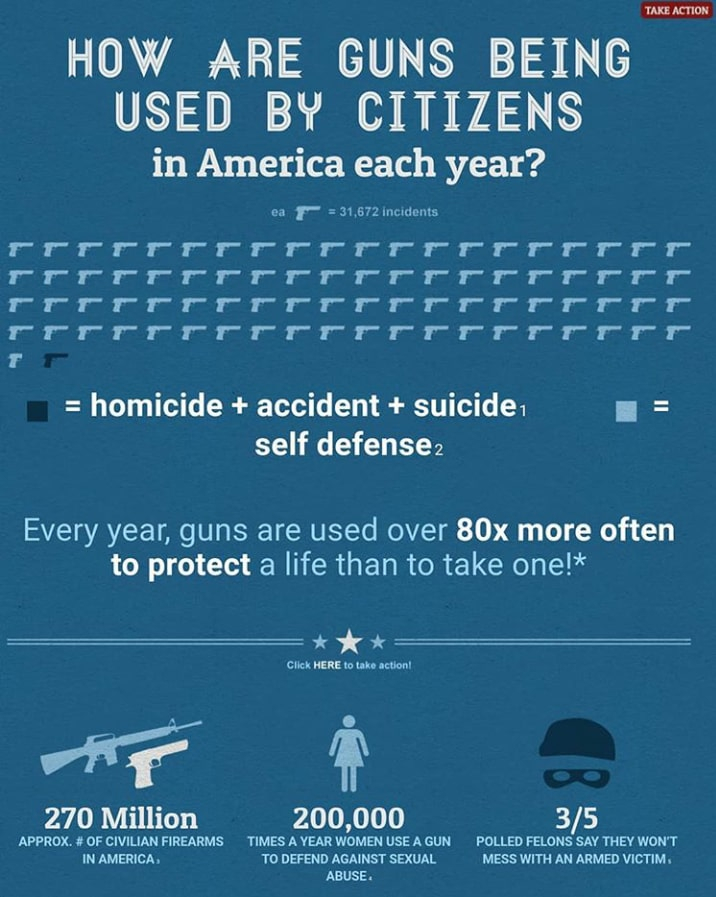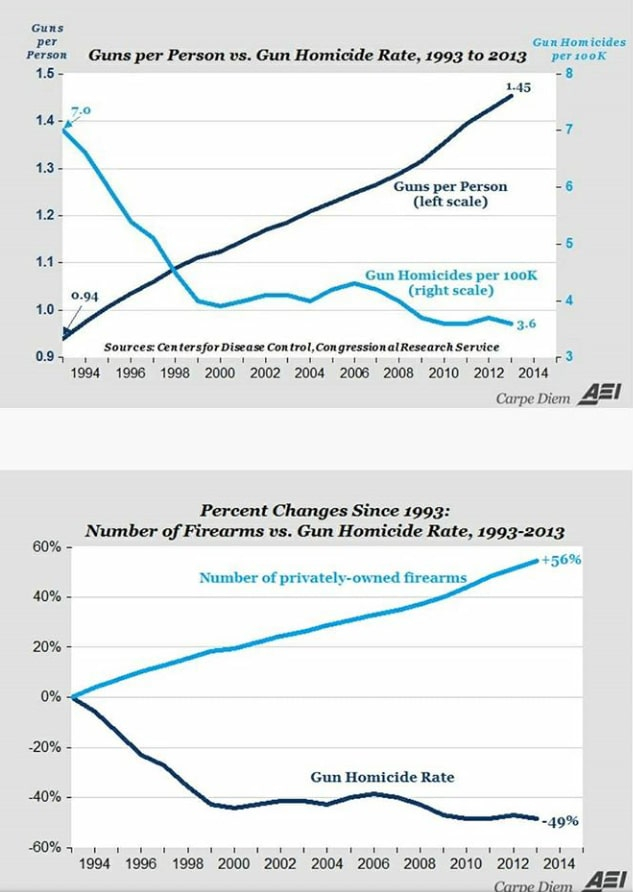 Studies have shown that guns owned by the people are used overwhelmingly in acts of self-defense and crime prevention. High rates of gun ownership equal a safer society, with less murder, rape, and theft, according to the government's own studies.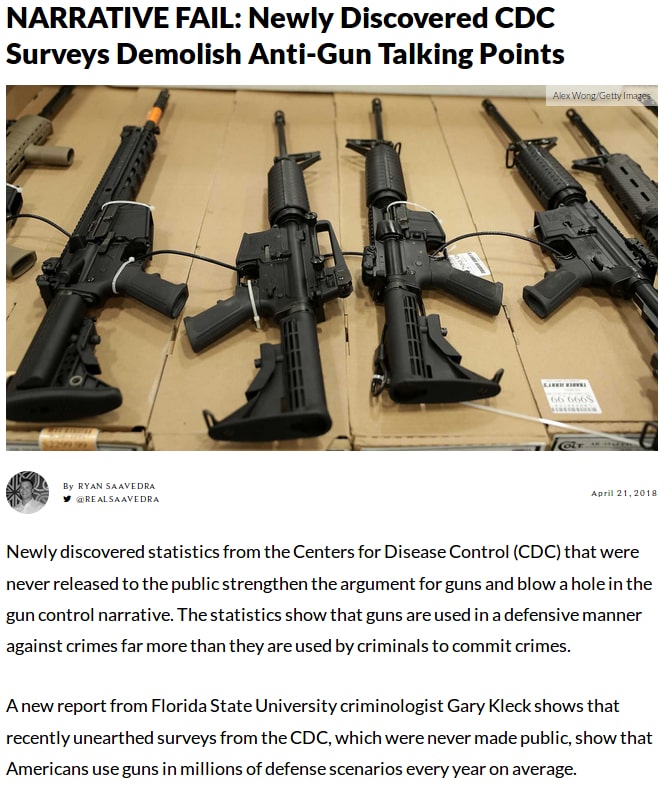 https://www.dailywire.com/news/29724/narrative-fail-uncovered-surveys-cdc-failed-make-ryan-saavedra
If we understand our rights, we understand that no one can interfere with our actions, as long as our actions do not result in the initiation of harm against others. This means that governments restricting and banning guns are acts of violence, as they impede acts that we have the right to take. And restricting and banning guns are especially egregious because they effectively remove our ability to exercise our inherent right of self-defense, opening the door to much greater amounts of violence and losses of rights.
Belief in any man-made law that prevents people from exercising their natural right of self-defense is nothing more than an ignorant delusion, and one that will ultimately lead to mass suffering and death.