Warning: This section contains some adult language, disturbing images, and videos showing violence.
No matter what law is passed or what permits are required, governments have absolutely no right to force anyone into a position in which they cannot effectively defend themselves, their family, or their property.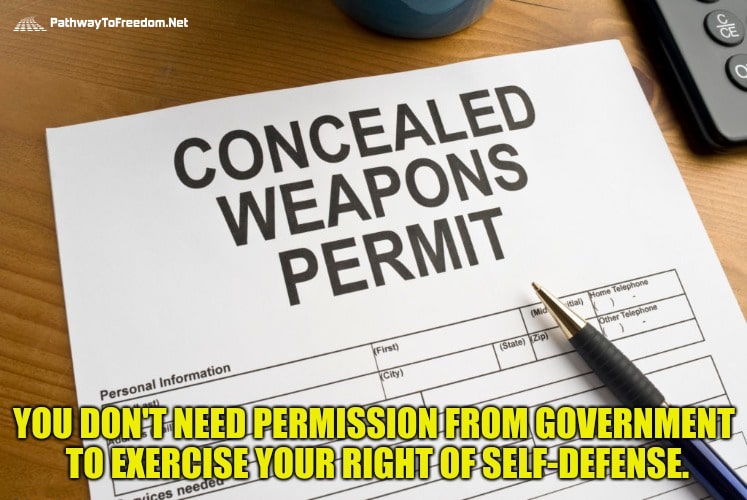 Those who believe they cannot own or carry a firearm because an authority or law told them they cannot are nothing more than brainwashed slaves. (Note: You're not actually a slave, so stop thinking and acting like one.)

Gun control, now sometimes called "reducing gun violence" or "promoting gun safety laws", has only one purpose, and that's to create a power differential between the government and the people. To give rulers and their enforcers the upper hand, so that the people can never fight back.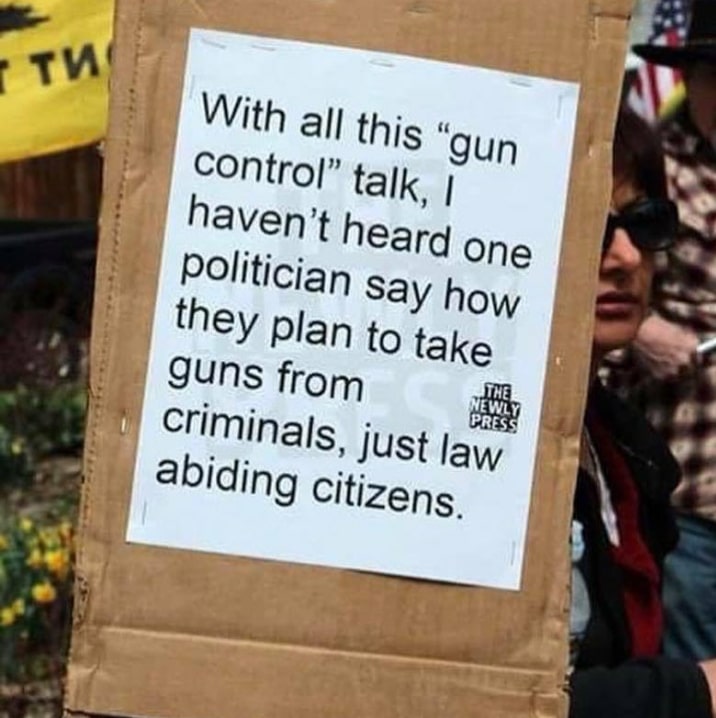 Once guns are taken out of the hands of the people, their other rights are sure to follow.
"Once the 'arms gap' between the government and the people is great enough, minor concerns such as 'civil rights' cease to matter to the rulers."
-Oleg Volk
Those who've learned this painful lesson from the past have been trying to warn us.
For the same reason – to create a power differential between themselves and the people – governments are also looking to ban body armor. Meanwhile, the government's enforcers are being equipped with all the latest in high-powered and high-tech weaponry, body armor, and other technologies.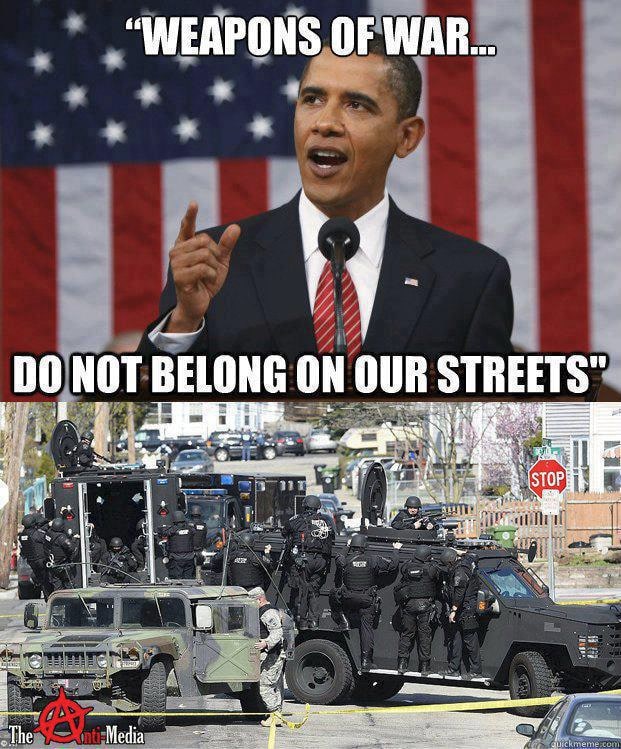 Gun control does not reduce gun violence; it simply concentrates guns in the hands of criminals, gangs, the government, and its various violent agencies.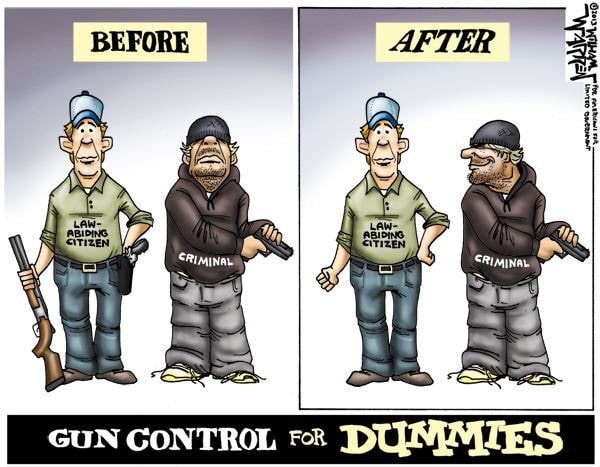 This ultimately leads to more violence, as peaceful people have no way to resist crime, coercion, or genocide.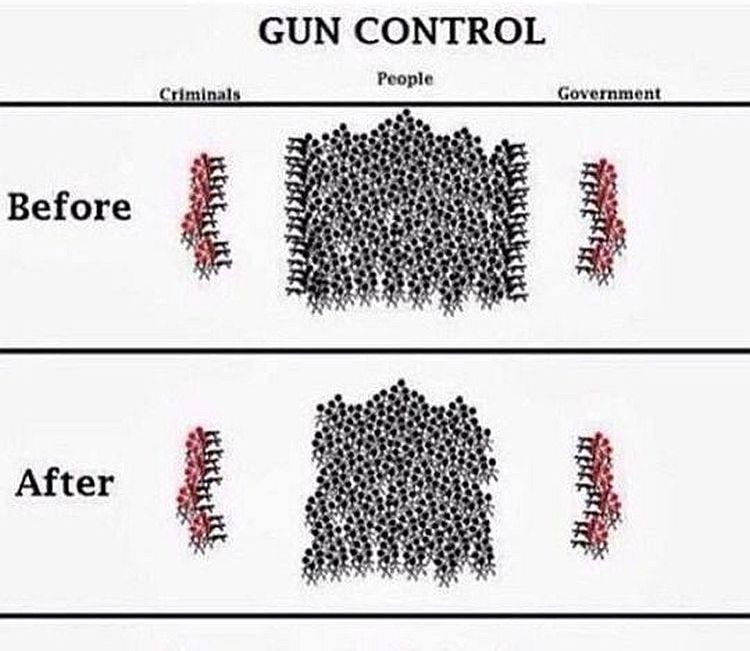 "Gun-control advocates tell us that removing guns from society makes us safer. But that is simply an impossibility. The fact is that firearm technology exists. It cannot be uninvented. As long as there is metalworking and welding capability, it matters not what gun laws are imposed upon law-abiding people. Those who wish to have guns, and disregard the law, will have guns."
"Even if you don't like guns and don't want to own them, you benefit from those who do. It is better that criminals imagine they face an armed population rather than an unarmed one."
"Your safety has always, ultimately, been your own responsibility, but never more so than now. People have a natural right to defend themselves."
-Ron Paul, from his book Liberty Defined
In spite of the fact that most gun crime is committed with handguns, governments really only concern themselves with trying to limit or ban high-capacity rifles. This is because these are the types of firearms that are most effective against tyrannical governments.
Governments don't care about the daily violence in the poor sections of cities; they care about being able to control and dominate their number one enemy – their own people.
Restricting or banning gun ownership only creates an imbalance of power, and increases the chance of violence. When peaceful people are disarmed, they lose the ability to defend themselves, their families, and their property.
Those in favor of gun control just haven't thought it through sufficiently, and have allowed repetitive talking points and other propaganda to influence their opinion.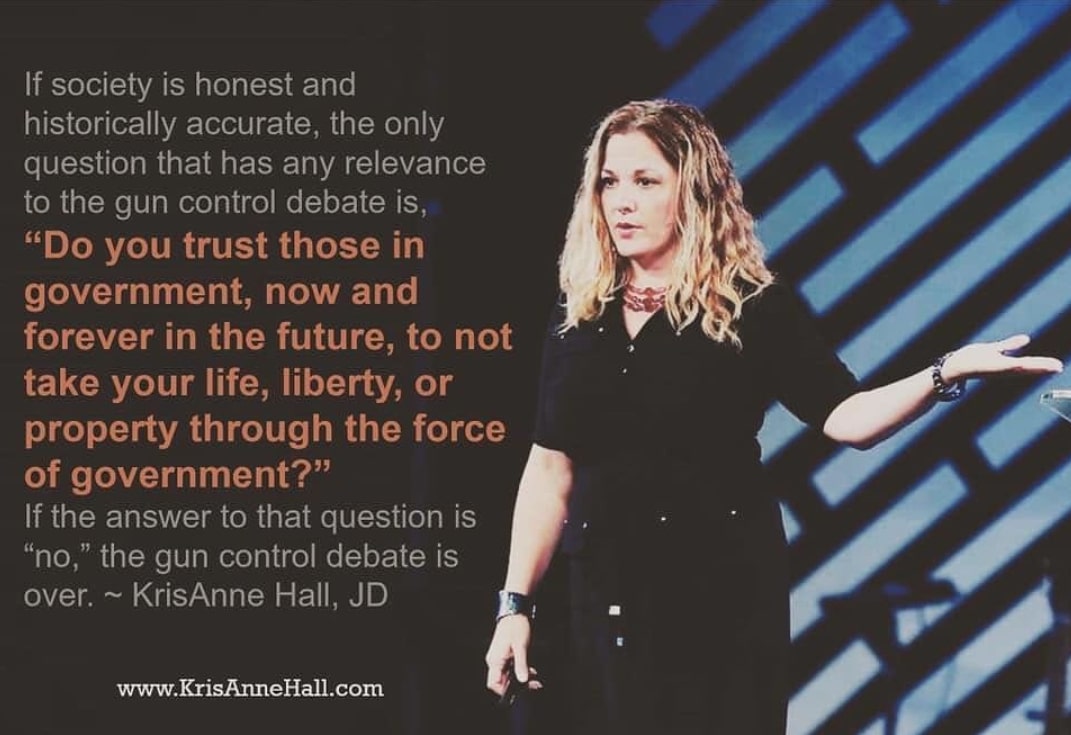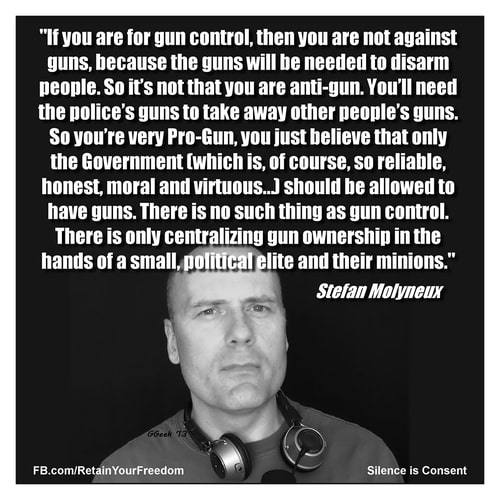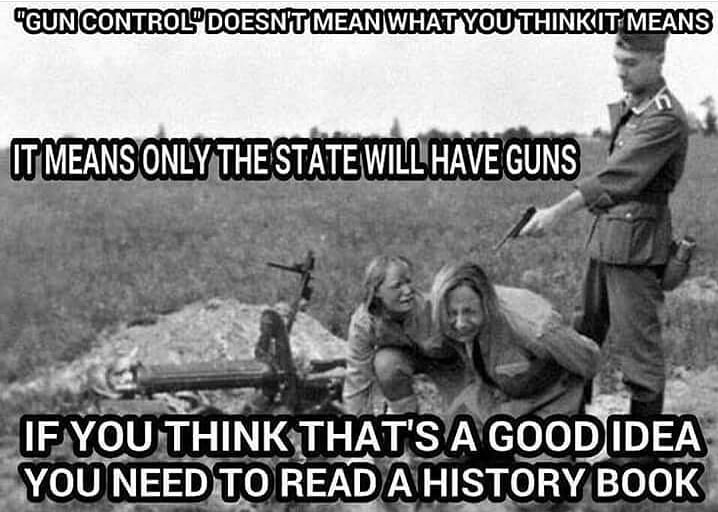 How well does gun control work at reducing violence?
Not so well.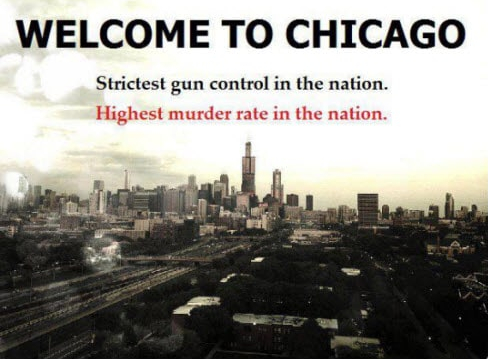 In a number of countries in which gun ownership is forbidden and the children are not taught morality, violence is out of control, and knives and axes are the weapons of choice. In these gun-free zones, the biggest, strongest, most brutal, and most ruthless rule.
Warning: The following two videos are graphic.
Machetes are also used by those who wish to steal from, rape, and murder others. Those using knives, axes, machetes, and other weapons in gun-free areas have nothing to fear, as they know their victims cannot effectively fight back. Women, children, mothers-to-be, and the elderly are particularly at risk.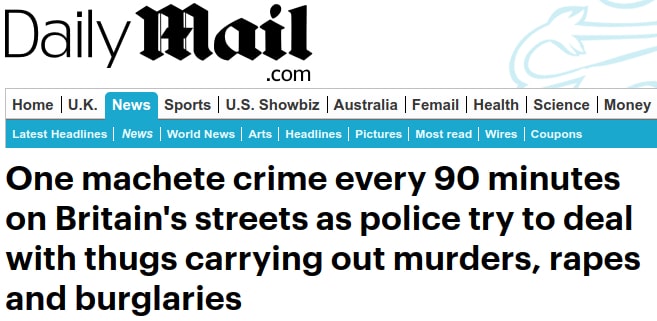 In England, gun control has failed to stop violence, so they've turned to knife control.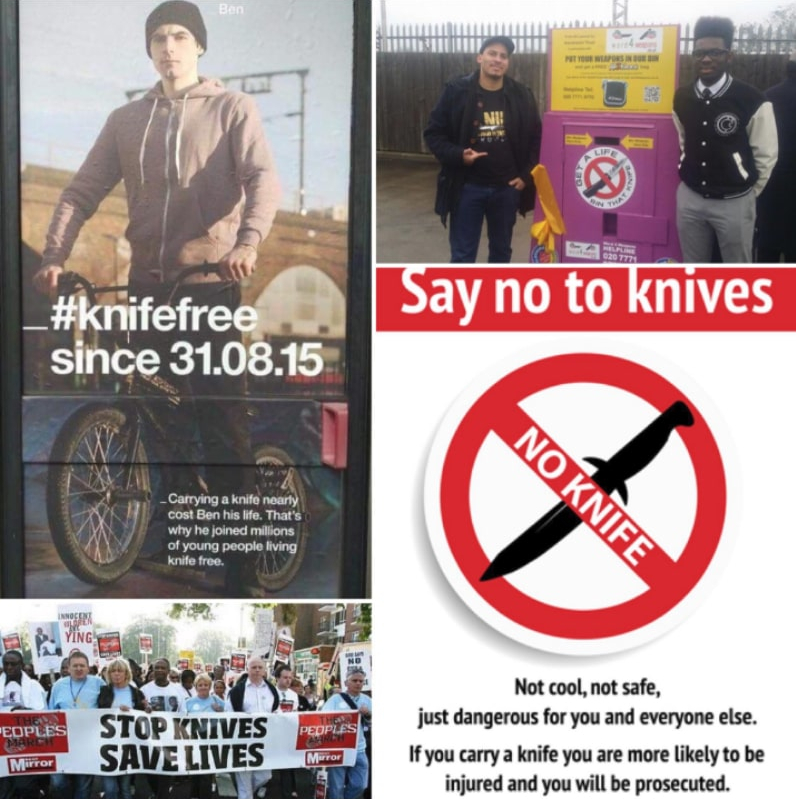 The British people have been neutered.

In fact, most of Europe has been neutered, as the majority of Europeans have no concept of rights or self-defense. Many are already slaves, and have no way of protecting any of their rights.
Gun-free zones have been another disaster, as they're nothing more than invitations for violence and, in particular, mass slaughter, as assailants understand that no one in these zones can effectively fight back.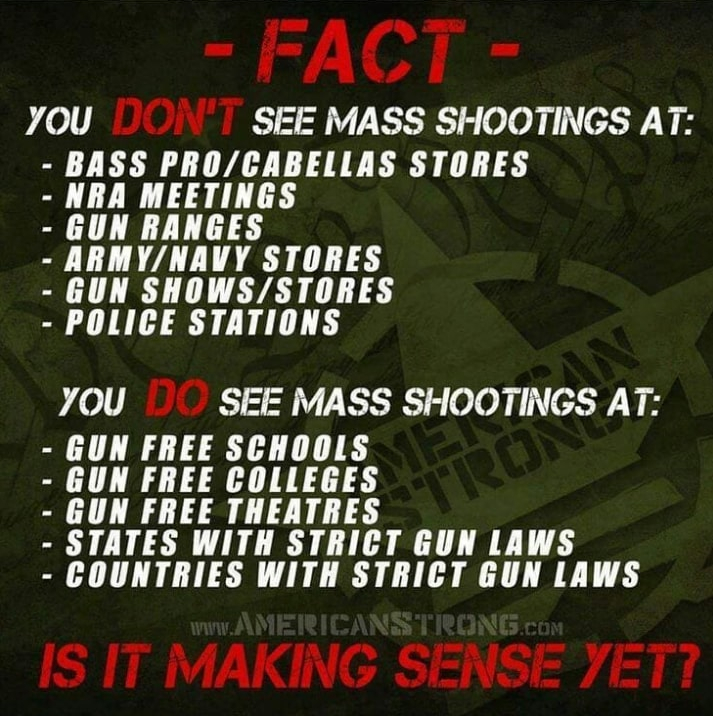 The fact is that gun violence is simply a subset of violence, and violence is a symptom of a problem in the realm of consciousness. The solution to violence from any weapon is raising the level of consciousness of the people, not taking away their natural inherent right to defend themselves.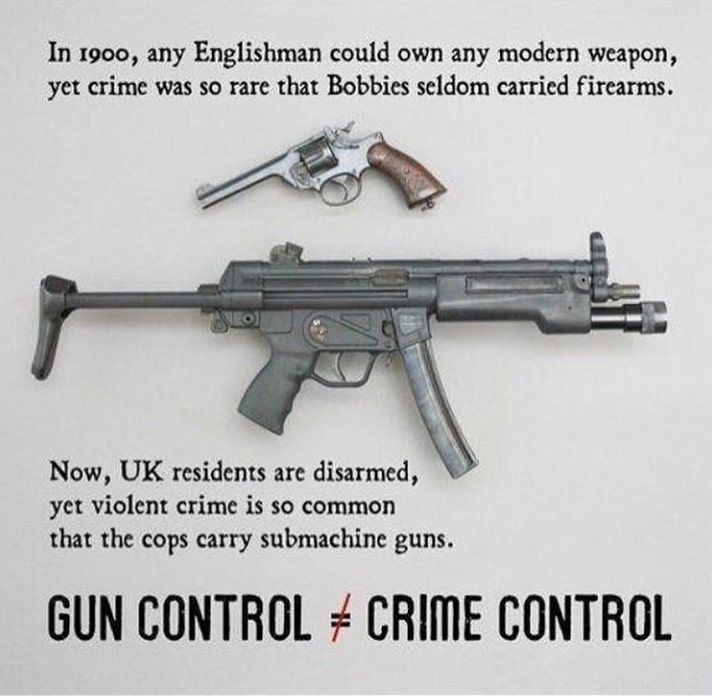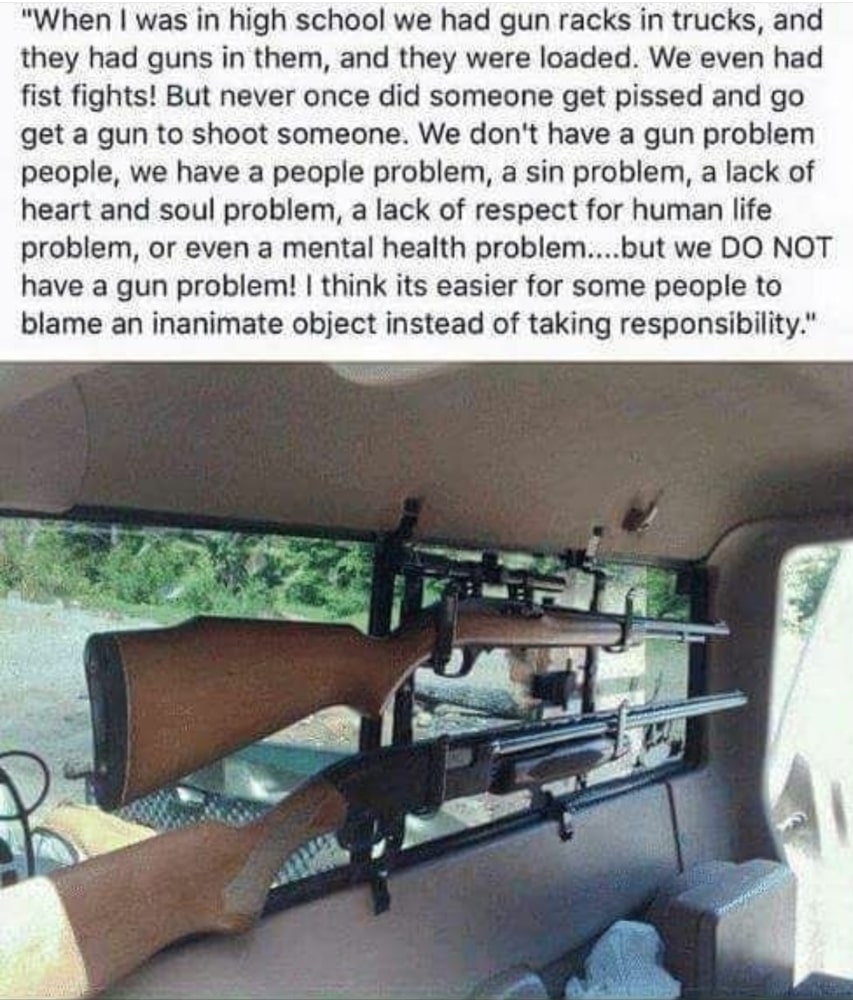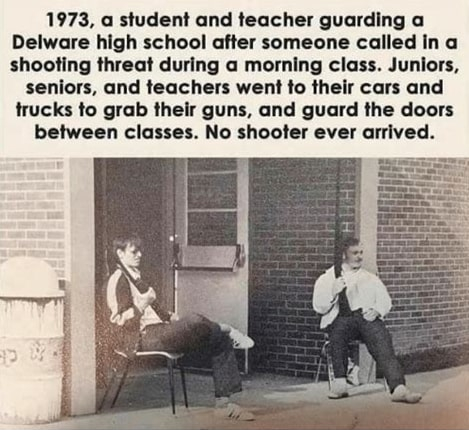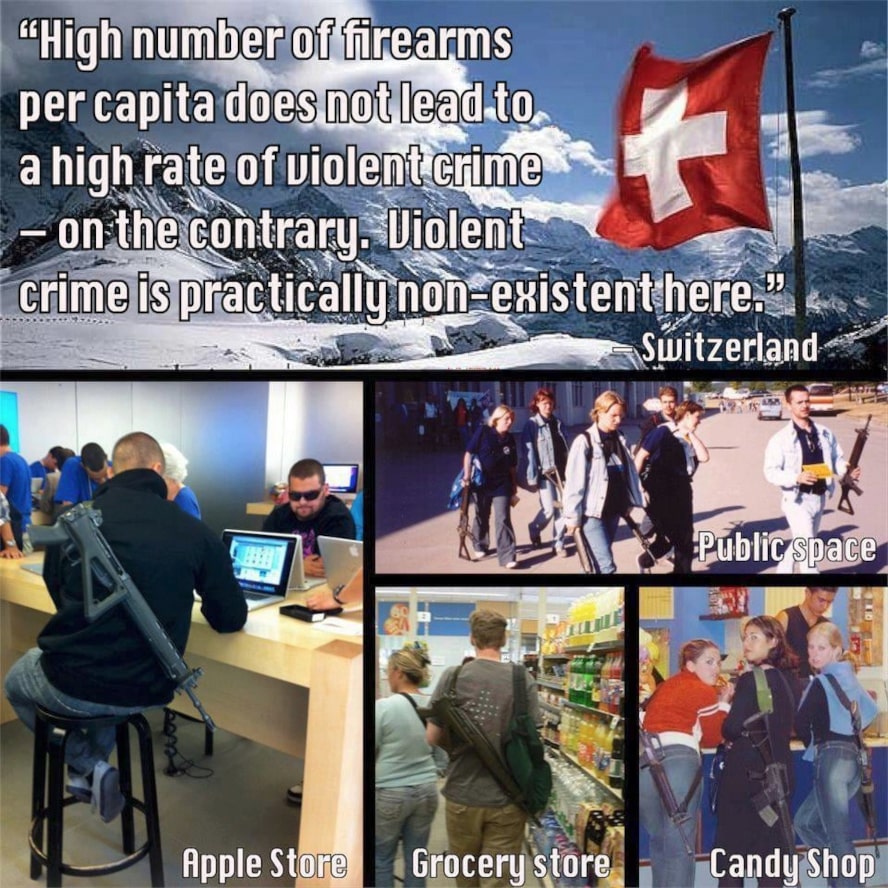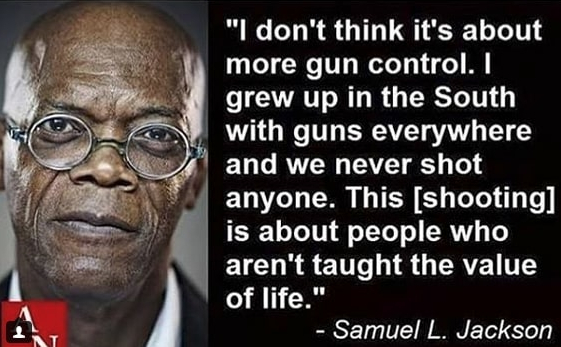 But those in control are hard at work manipulating people into a state of low consciousness, and then keeping them there. Morality is not taught in schools, on television, or in movies; instead, a very different philosophy of behavior is foisted upon the people.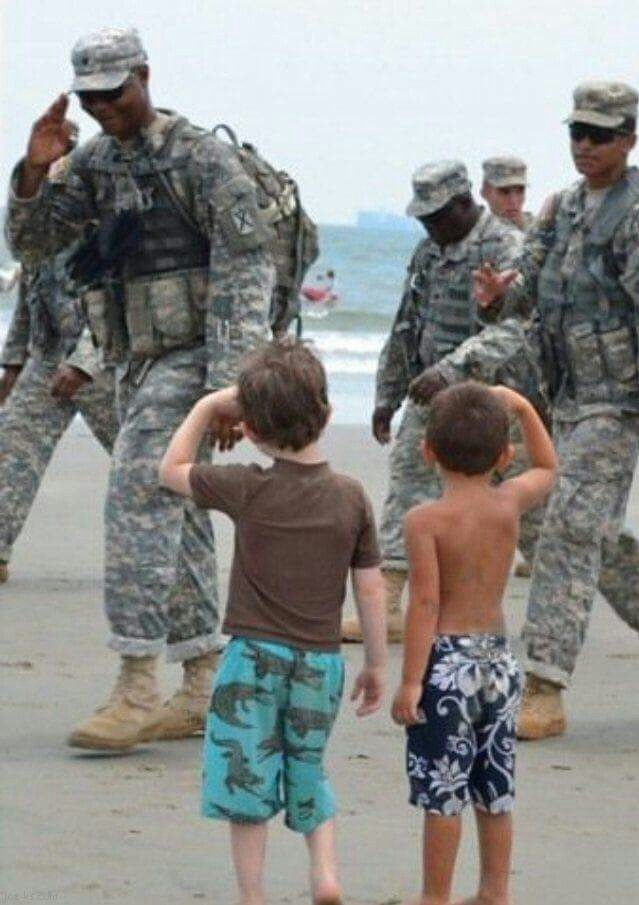 Guiding people toward immorality and crime has been an important tactic going back many years.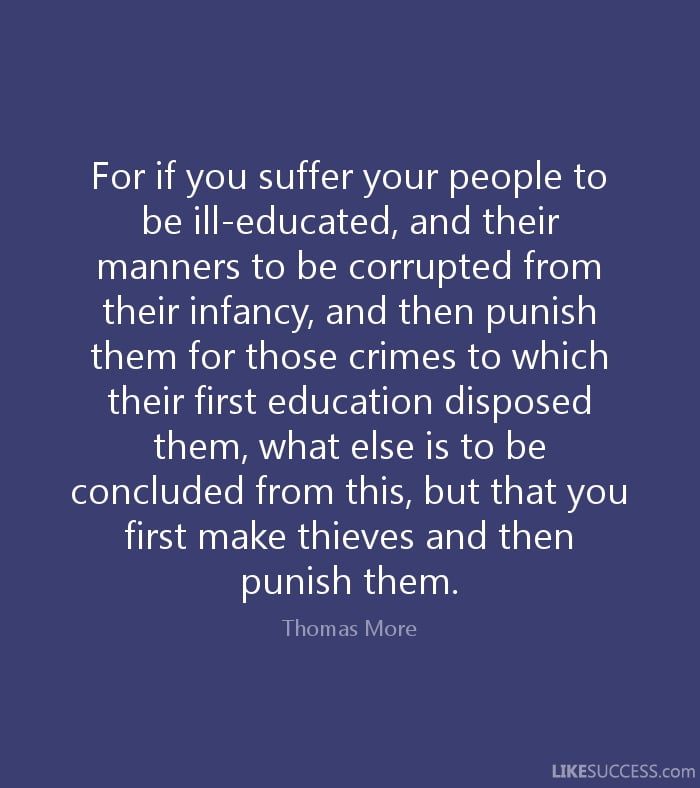 Doing so has allowed the ruling class to maintain its control over the centuries, and remain in control to this day.
What About School Shootings?
Preventing school shootings, no matter who is behind them, is as easy as training and arming certain school staff members, or hiring unemployed veterans to protect the children. Merely the threat that some staff members may be armed is an effective deterrent to potential assailants. This has already proven effective in places like Texas, Israel, and elsewhere.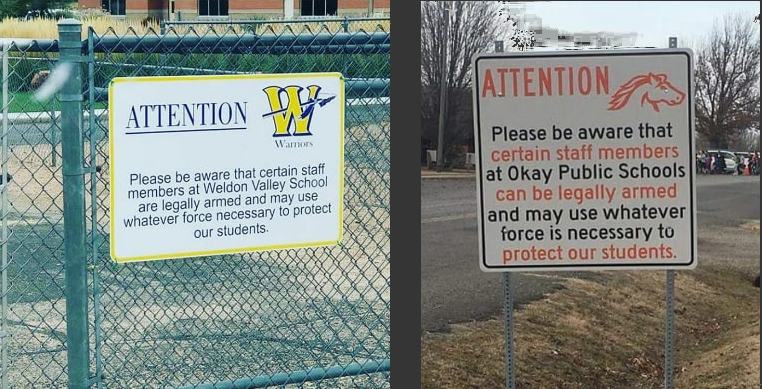 Turning schools into gun-free zones has been nothing but a disaster, as it has converted numerous classrooms and halls into literal slaughter zones. This was not done without calculated intent by those who wish to use school shootings to disarm the people.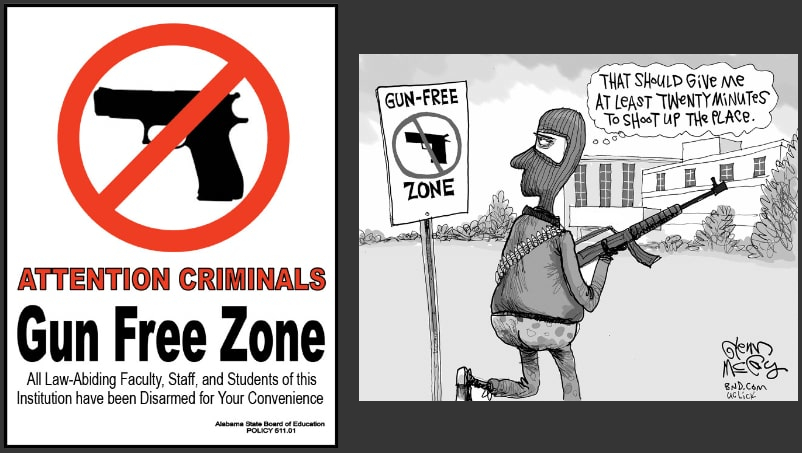 Meanwhile, those who believe their lives are valuable enough to be protected by guns argue against similar protection for school children.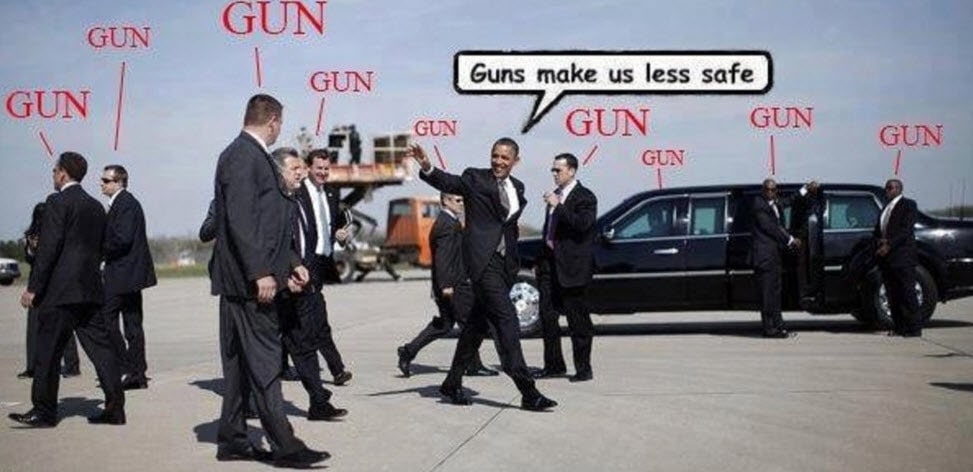 Are our children not as valuable?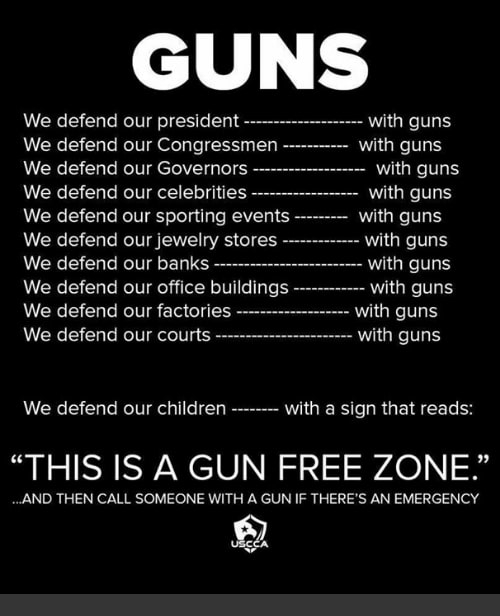 The truth is the only thing that stops a bad guy with a gun is a good guy with a gun. Not a law. Not a regulation. Not police. Not a sign that says, "This is a gun-free zone".
A gun is simply a tool. As with any tool, it can be used for a positive purpose or a negative purpose.
Positive: A gun can be used to protect one's self, family, and property in an act of self-defense.
Negative: A gun can be used to initiate harm and commit violence against others.
The key lies in the consciousness of the user. In addition to understanding and behaving in harmony with morality and therefore Natural Law, one must have an understanding with regard to the safe and responsible use of guns.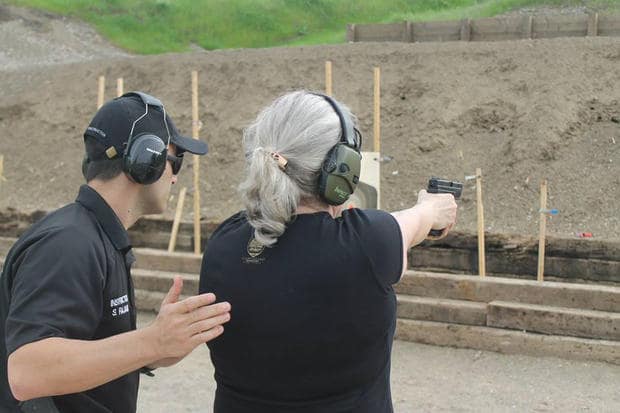 Being safe and responsible with guns means...
• Understanding the basics of gun safety and how to handle, operate, clean, and maintain the gun.
• Treating every gun as if it's loaded.
• Always checking to see if a gun is loaded before handling it.
• Always keeping a gun unloaded until ready to use.
• Never pointing a gun at or even near anyone or anything you do not wish to destroy, even if you are 100% certain that the gun is empty or is set to "safe".
• Keeping your finger off and away from the trigger until you are ready to shoot.
• Always knowing your target.
• Being aware of what is behind your target, to prevent unintentional injuries and damage.
• Never leaving a loaded gun unattended.
• Ensuring guns are inaccessible to children
• Only using a gun as a last resort in a defensive situation to prevent death, serious bodily injury, kidnapping, or rape. All attempts should be made to resolve situations peacefully before resorting to using a gun.
Many American gun-owners are members of the NRA, but are they aware that the NRA has historically supported gun control legislation that has been chipping away at their firearm ownership rights? The NRA has presented itself as supporting the rights of gun owners, but its actions have revealed a different agenda.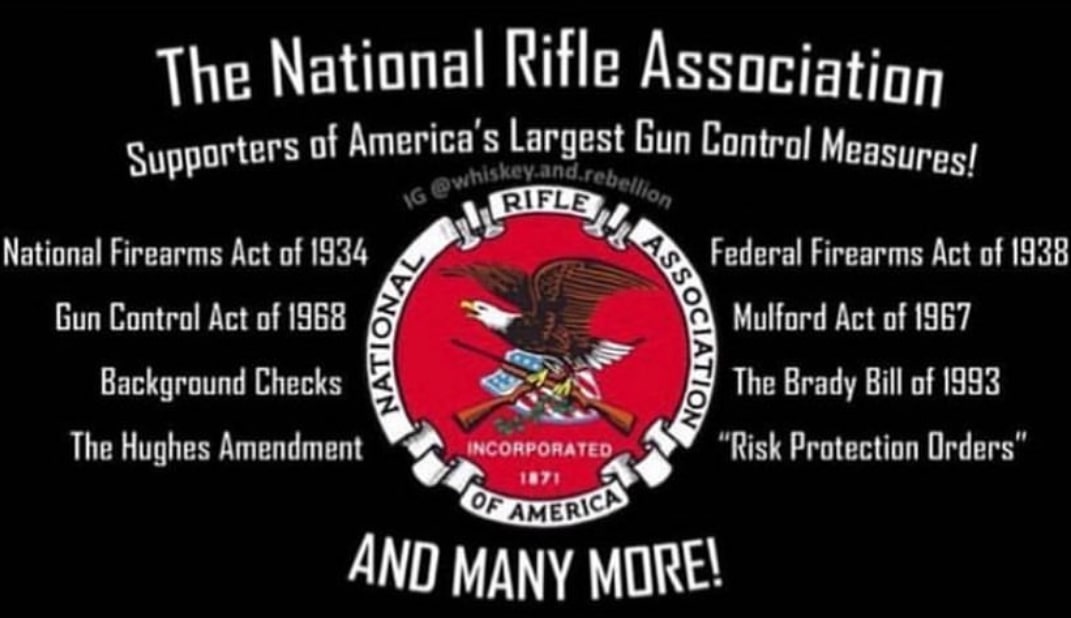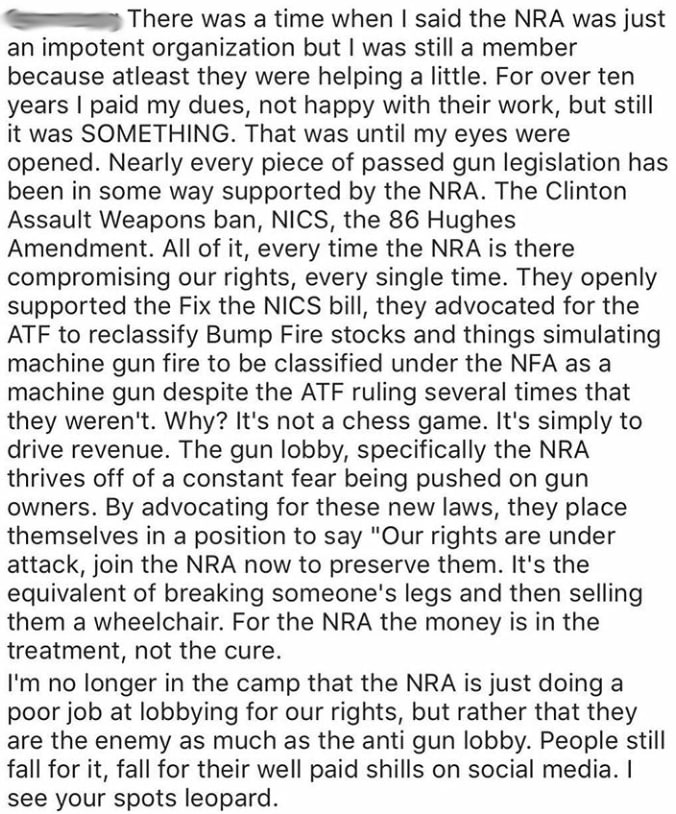 The NRA is not interested in protecting Americans' right to defend themselves at all.

Recall that in the War Against Humanity section, we learned that everything is corrupt. Every agency. Every group. Do you think that the NRA is an exception? Unlikely.
Author William Cooper suggested that the NRA may actually be controlled opposition, operating as a front to identify and register gun owners. Becoming a member of the NRA may be effectively registering one as a gun owner with the government and those who wish to disarm Americans.
Instead of the NRA, gun owners who want to support an organization to help preserve their rights may wish to look into a group called Gun Owners of America.
But joining any organization may place one on a list, a list that may be used to target firearm owners in the future.
Another misconception is that Republicans protect gun rights while Democrats try to take them away. As both parties work for the same criminal families who wish to see Americans disarmed, gun control legislation has historically been enacted by both parties.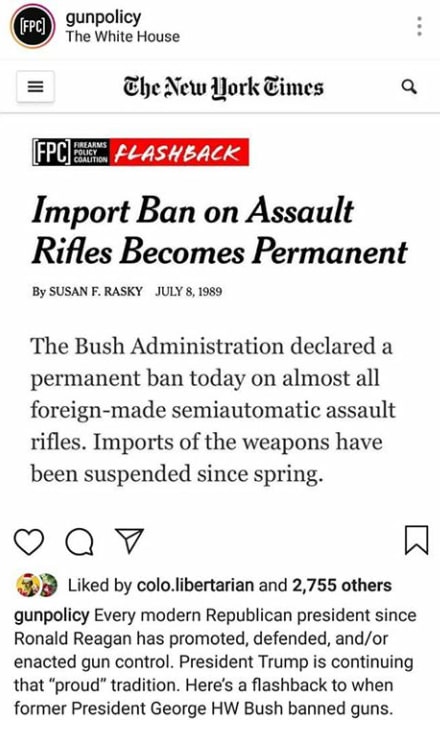 The Bottom Line
The bottom line is that you are responsible for your own safety, and the safety of your family, and guns provide you with the perfect tool for that job.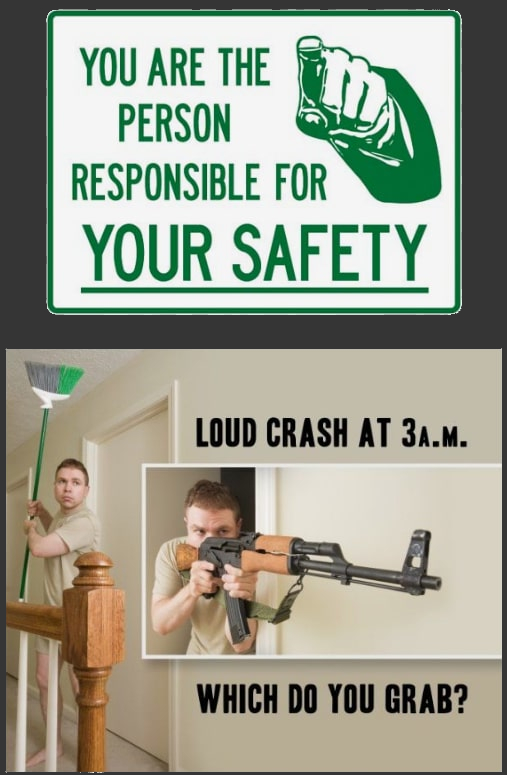 If you think that the police will protect you when an armed intruder enters your home, or a rapist confronts you on a park trail, or a carjacker approaches you at a red light, you are mistaken.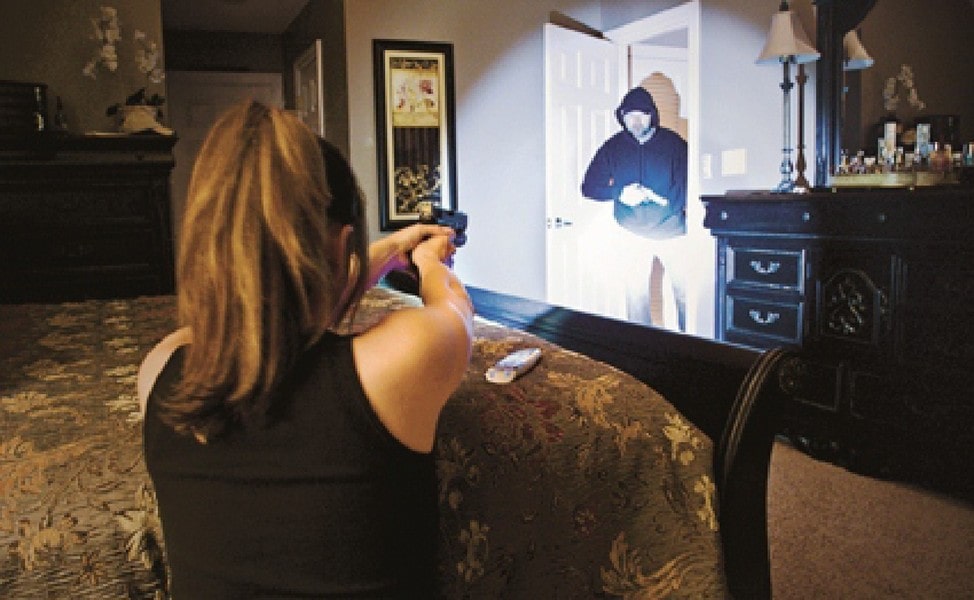 The police will arrive on the scene long after the threat has come and gone.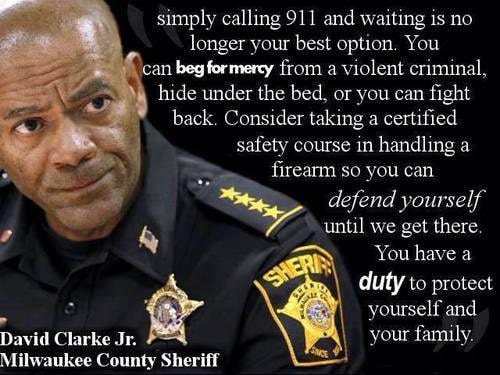 And sometimes, they may not show up at all. (https://www.firearmsandliberty.com/kasler-protection.html)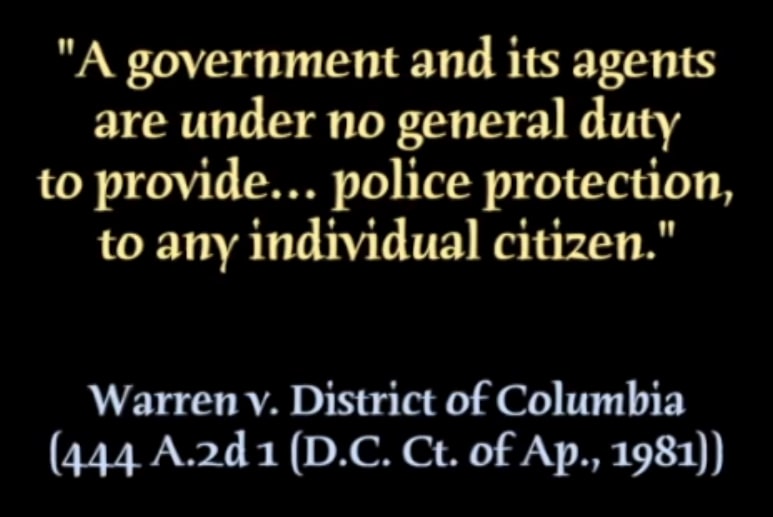 Therefore, it is your job to protect yourself, your family, and your property, on the spot.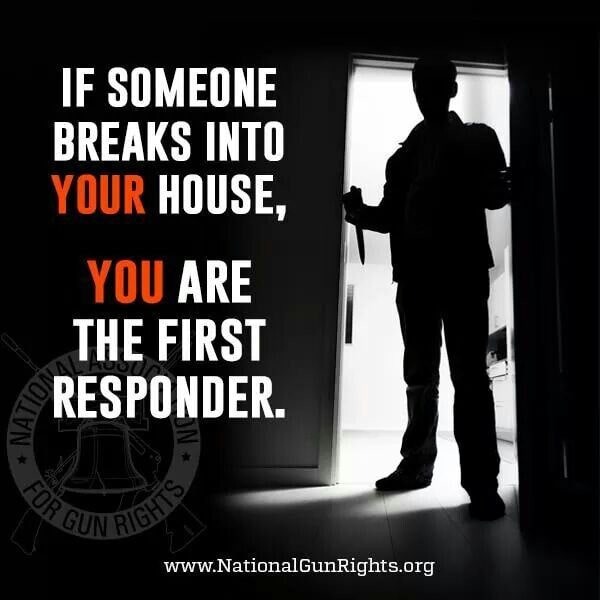 It is critical that we do whatever is necessary to protect our inherent right to defend ourselves from violence. This means owning guns and never handing them over to governments and their enforcers, no matter what.
"Never ever give up your guns... Never, ever, give up your guns."
-William Cooper
With approaching tyranny combined with the accelerating destruction of people's rights and liberties, firearm ownership is more important now than ever.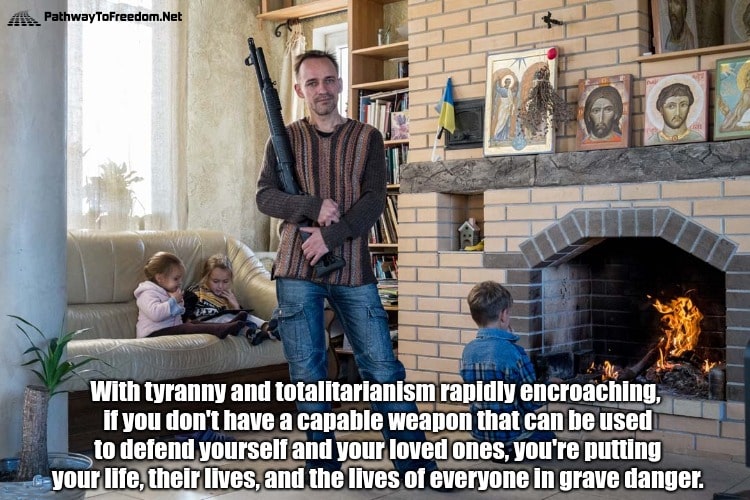 It's also critical that we pass the truth about self-defense and guns on to our children, as they will be the ones who determine whether humanity retains the ability to exercise this sacred right... or loses it.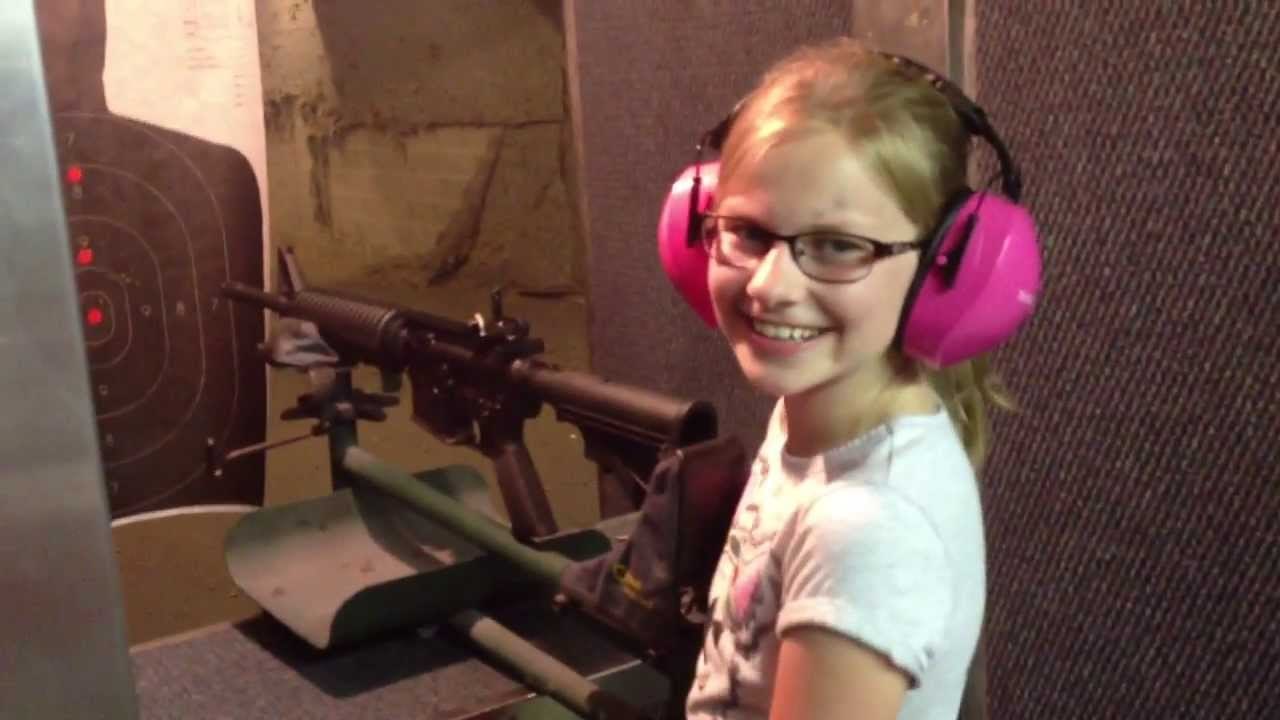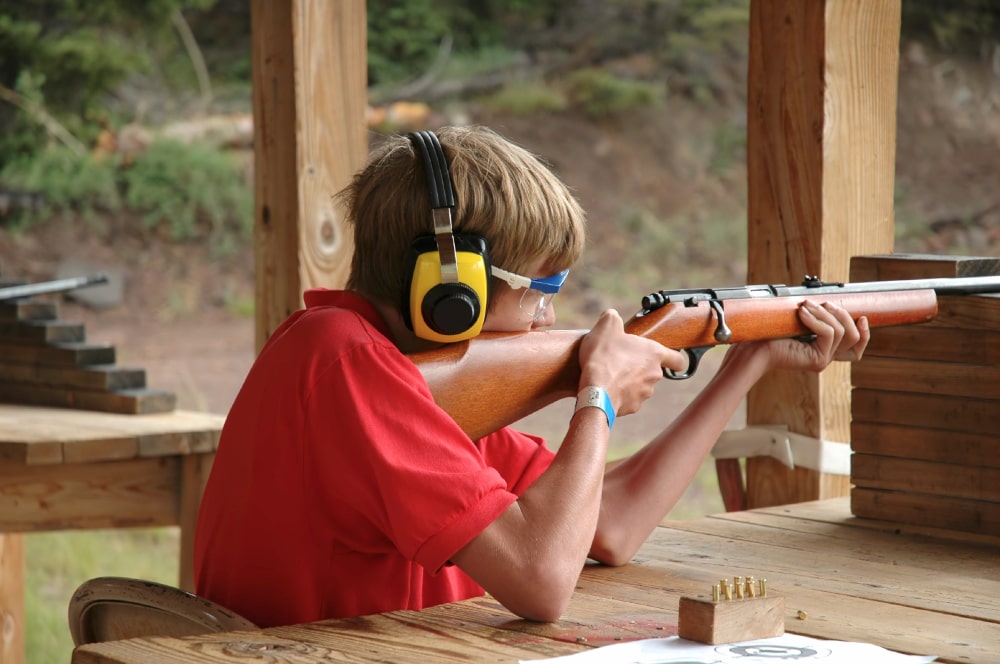 Our children are under daily assault to trick them into believing that no one but the government should own guns, and this is a recipe for genocide.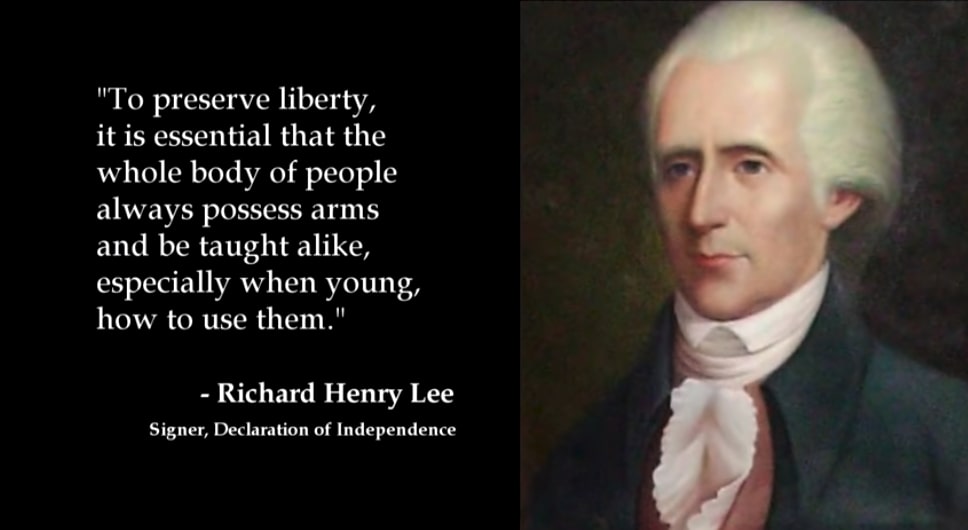 Those in the control system know that children are vulnerable to manipulation, and are specifically targeting them with their anti-gun propaganda. They know that they will soon have an adult citizenry who will willingly hand over their guns, scoff at gun ownership, and ensure that no one can resist against the approaching tyranny. It's imperative that we do not allow this to happen.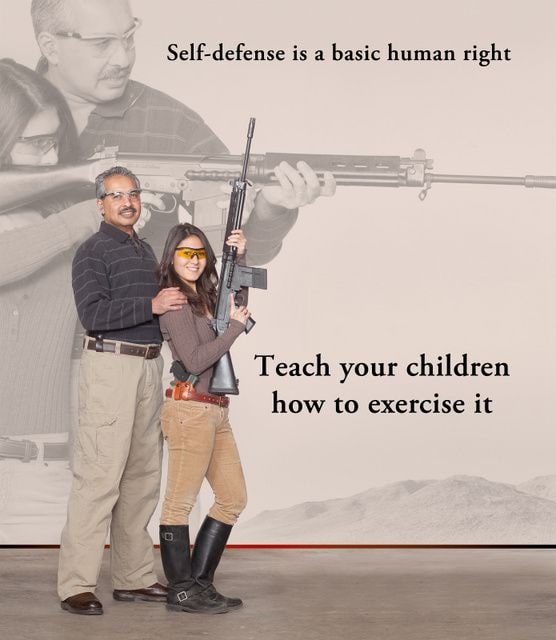 Critical decisions lie ahead. Will we fall victim to the brainwashing and give up our guns and our ability to defend ourselves, all while concentrating power in the hands of criminals, governments, and other violent groups?
Will history repeat itself with Americans the next victims of government genocide?
Will the citizens whose own Constitution protects the right to exercise self-defense allow that to be stolen from them? This is what the ruling class so desperately wants.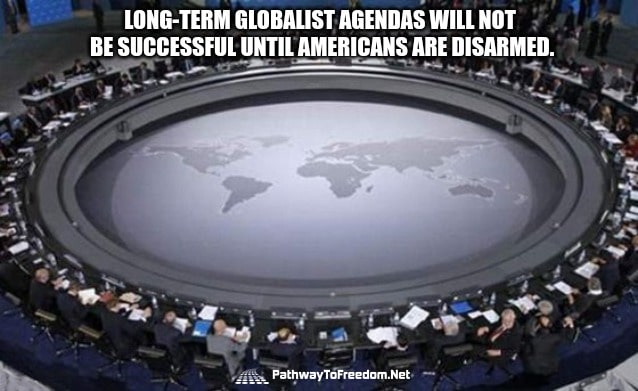 Will we stand up and resist the tyranny? Or will we submit and die on our knees?
The entire world is watching...
If we allow ourselves to be disarmed, we will have given up on all of our inherent rights, and we will have lost the final battle in the war against the control system, for all of humanity.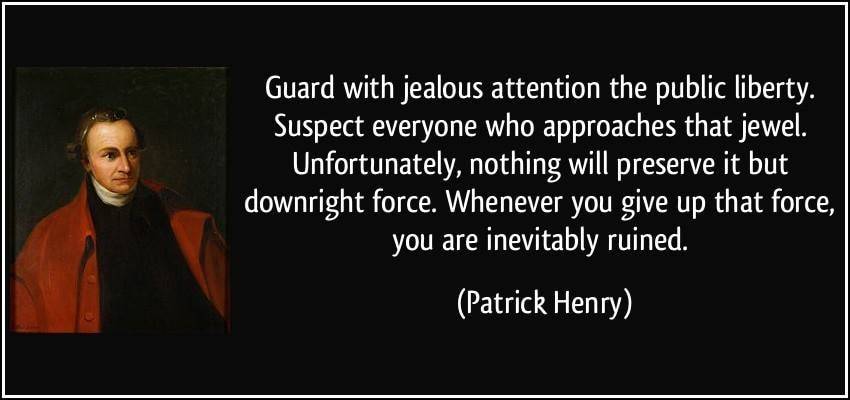 ***Important Updates***
While gun owners have fought to maintain their right to own firearms, they have and are continuing to allow all their other freedoms to be stolen away. Continuing to believe in the delusion of government and man's laws guarantees we will continue to lose all of our rights, one by one, until we have none left.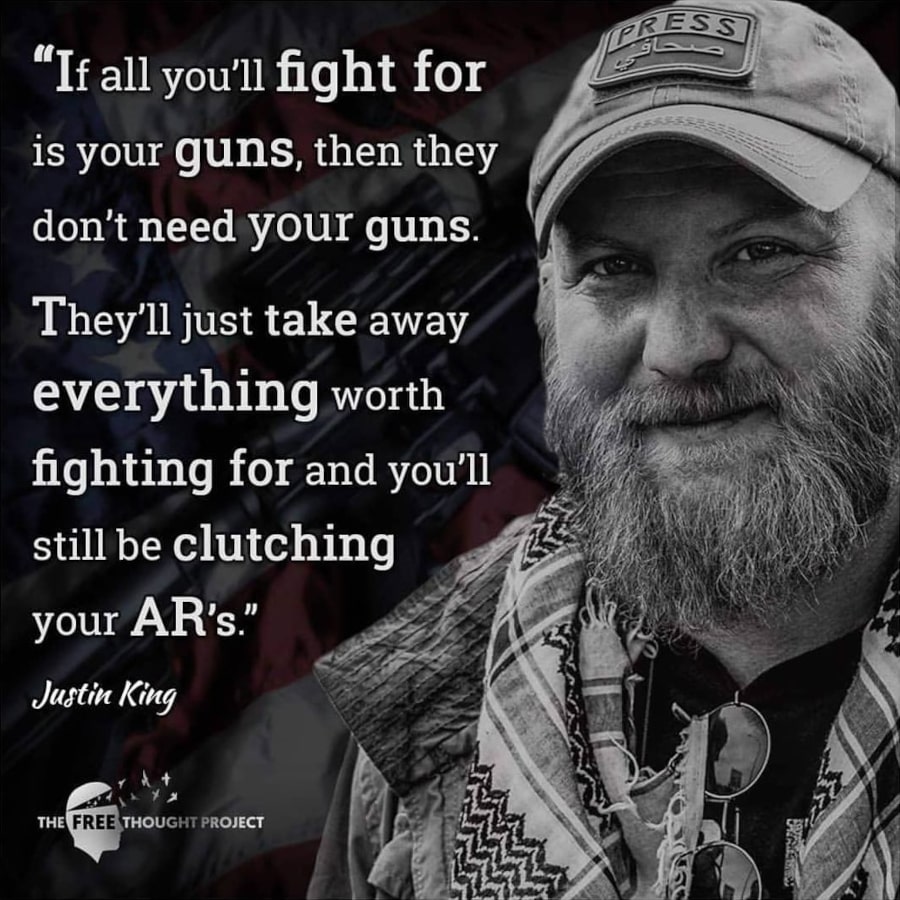 And while guns are essential tools for self-defense, and can still be used to win our freedom back, the control system has quietly developed much more advanced weaponry. Please refer to the Radiation Poisoning page for details regarding this new battlefield.